Movers & Shakers:
M&M's, Jameson, Semrush, David and more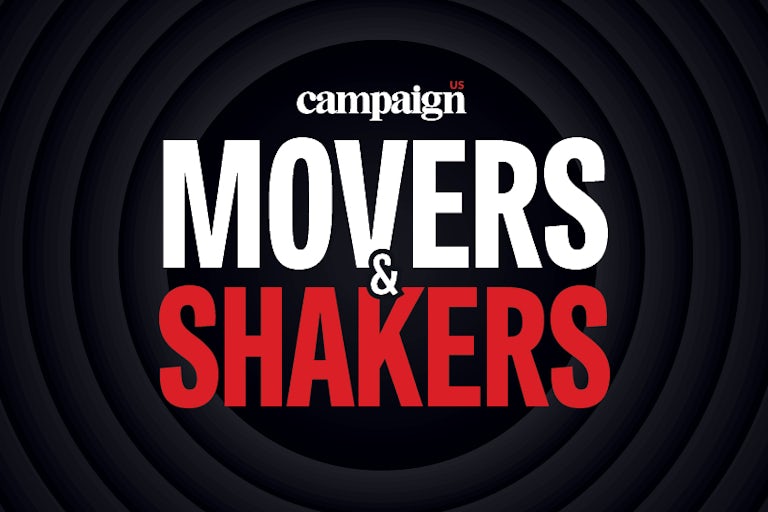 This week's agency news, people on the move and brand buzz.
Published by: Campaign US
Date: 09/03/2023
In the Pitch Room
SharkNinja appointed Carat US as media AOR.
Fintech digital payment startup Bolt, Nature's Bakery and workwear manufacturer Red Kap selected Apollo Partners as their media AOR.
Cybersecurity company Armis picked B2B software service agency Bordeaux & Burgundy as its marketing AOR.
Car management app Caura chose Ekstasy as its creative AOR.
Agency News
Tag Americas launched a virtual production studio to offer brands CGI, VFX, 2D/3D animation and AR/VR capabilities.
Publicis Health launched healthcare data insight unit Insagic.
Stagwell launched comms tech unit PRophet and generative AI tool Taylor to adapt ChatGPT's functionality for PR, marketing and social media.
Crowe PR partnered with ParkerWhite to collaborate on initiatives for medtech clients.
Commerce agency Gorilla Group rebranded as Wunderman Thompson Commerce & Technology.
On the Move
Time Out Media appointed Stacy Bettman CEO.
Orci tapped Diego Andrade as executive creative director.
Experience design agency Imagination appointed Jiri Bures executive creative director and Sascha Uzzell managing director in New York and Houston.
David Miami tapped João Corazza and Bruno Reis as associate creative directors.
CafeMedia tapped Marla Newman as EVP and MaryRay Lombardo as SVP of sales.
Nissan appointed Ponz Pandikuthira SVP and chief planning officer in the Americas and Marisstella Marinkovic VP and U.S. CMO, while previous CMO Allyson Witherspoon moves to corporate VP, global marketing, brand and merchandising.
Amplify hired Jules Griffith as global brand and initiatives lead and Ellenor Stewart as global marketing lead.
Semrush recruited Brian Mulroy as CFO.
Patreon brought on Kathleen Pacini as chief people officer and Rory Brown as chief brand officer.
Chicago-based Highdive brought on Joe Nio as chief strategy officer.
Bacardí named Roberto Ramirez Laverde global SVP.
DE&I trade organization Bridge brought on Erica Delorenzo as SVP of operations and chief of staff.
Saatchi & Saatchi hired Jarred Causly as senior music supervisor.
Home directory Thumbtack tapped Everett Butler as VP of marketing.
Brand Metrics appointed Kristen Friesen as VP of business development in the U.S.
Producer network Makers hired Diane Jackson as VP of global production.
Creative and production company Conductor hired Mike Wilmot as head of growth and relationships.
Station Film signed Marcos Siega for commercial representation.
For Good
M&M's awarded 20 women $10,000 for making strides in gender equality across numerous sectors. It also donated almost $1 million to gender equality organizations such as She Is The Music, We Are Moving The Needle, Female Founder Collective and the Geena Davis Institute on Gender and Media as part of its "Flipping the Status Quo" program.
H&R Block launched the second year of its name, image and likeness program "A Fair Shot 2.0" which sponsored 50 college female athletes across 13 sports.
BBH USA released a children's book in support of LGBTQIA+ youth in partnership with Miami-based nonprofit Alliance for LGBTQ for Youth.
Bodycare brand Billie gave away gender equality merch on Instagram and TikTok and donated $100,000 to unnamed organizations pushing for gender equality.
Brand Buzz
Jameson offered $10,000 to one person who takes off work to celebrate St. Patrick's Day in a bar.
Lerma/ and Haven created an AI-driven ad that uses Midjourney images to visualize biblical themes for the "He Gets Us" campaign from The Servant Foundation.
Ronald McDonald House Charities and Keurig Dr Pepper sent slackliner Alexander Schulz 7,316 feet above the Pyrenees Mountains to drink a cup of coffee on a tightrope in the "Most Extraordinary Cup" spot from Havas New York.
To read the full article visit Campaign US.
Brand Experience Agency of the Decade