Young Men on Masculinity | Findings for Brands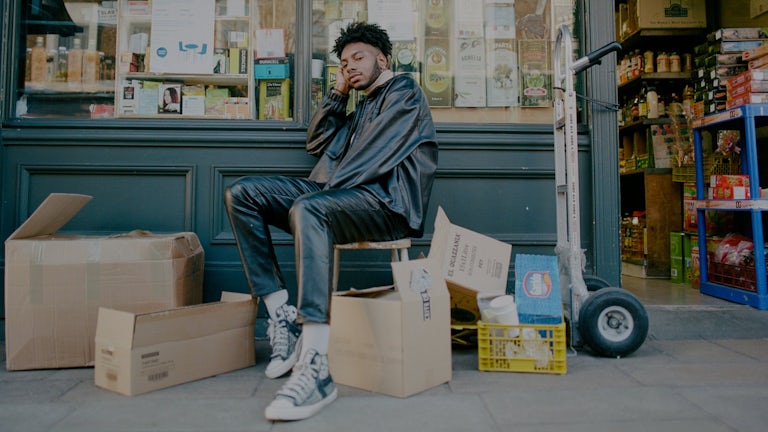 Brands have a vital part to play in addressing stereotypes of how men are perceived in society...
...with the young men surveyed already backing those that are moving the conversation around masculinity forward. Our research uncovered five key areas that are essential for brands to understand.
Findings for Brands
1. Rethink representation
Brands and their advertising aren't just a mirror on society, they have the ability to shape it. Our study found that many young men feel constrained about the way they are allowed to express themselves, visually and emotionally. It's crucial that brands don't perpetuate harmful or outdated stereotypes in their advertising, instead projecting a more progressive and varied depiction of the many forms masculinity can take. Embracing a diverse and inclusive approach can empower young men to be themselves, in turn helping brands to build authentic connections with the next generation by making them feel seen.
2. Progressive partnerships
A powerful way in which brands can embrace these new, varied definitions of masculinity is through the people they partner with. The young men we spoke to wanted to see brands champion and collaborate with progressive role models across culture. It's no surprise then to see a brand like Nike at the top of their list of brands defining modern masculinity. By partnering with progressive ambassadors and giving platform to their perspectives, from Colin Kaepernick to Marcus Rashford, Nike has successfully shifted expectations of what masculinity in traditionally macho environments can mean.
3. Activate your allyship
Across our research, there was a clear demand for brands to do their part in building a fairer and more inclusive society. In particular, one of the most urgent issues facing young men, regardless of their ethnic groups or geography, was racism. As youth audiences increasingly expect brands to act with purpose and not shy away from wider, societal and cultural issues, it's crucial we understand what's important to them and define ways in which the brand can play a positive role.
4. Upskill and assist
As this audience looks to navigate the challenges of post-pandemic life, they are eager to learn new skills that will help them do so. In particular, financial savviness is increasingly craved by this generation of young men, as navigating money matters remains one of the key drivers to better mental health. There's a clear opportunity for brands to play a role in upskilling this audience, providing experiences and content that equip them with new knowledge and tools.
5. Practice what you preach
We know young men expect brands to play a key role in creating the equitable society they want to live in. This generation smells performative brands from miles away so how that role manifests for brands needs to be internal as well as external. Patriarchal power structures have started to crumble and the majority of modern men we spoke to are in favour of this. To convince this audience of your purpose, they expect to see changes inside and out.
Check out the full research online here.
To request a physical copy of the research, or to book a talk or workshop, please contact tosh@weareamplify.com
Brand Experience Agency of the Decade