YouTube Music pays tribute to Queen with Underground gigs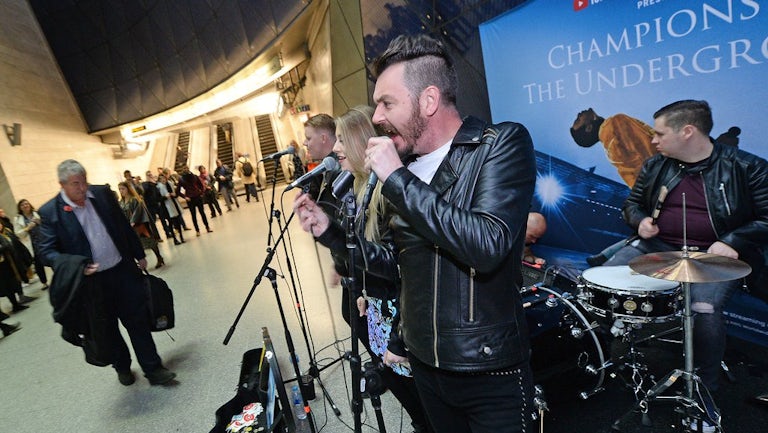 One-day takeover took place across 33 Tube stations...
To see the full announcement, head to Campaign for the article published 25th October 2018.
Music-streaming service YouTube Music partnered Transport for London and Mercury Phoenix Trust, a charity organisation fighting Aids worldwide, for the "Champions of the Underground" activation.
It took place yesterday (24 October) at 33 Tube stations including Southwark, Victoria, South Kensington, King's Cross and Green Park.
Highlights from the multi-artist sessions – involving musicians and tribute bands – were uploaded to the Queen YouTube channel.
The experience was devised by Amplify.
The film Bohemian Rhapsody, which charts the history of Queen and its lead singer Freddie Mercury, opened at cinemas this month.
Brand Experience Agency of the Decade