Young Blood | Creativity + Culture in a Crisis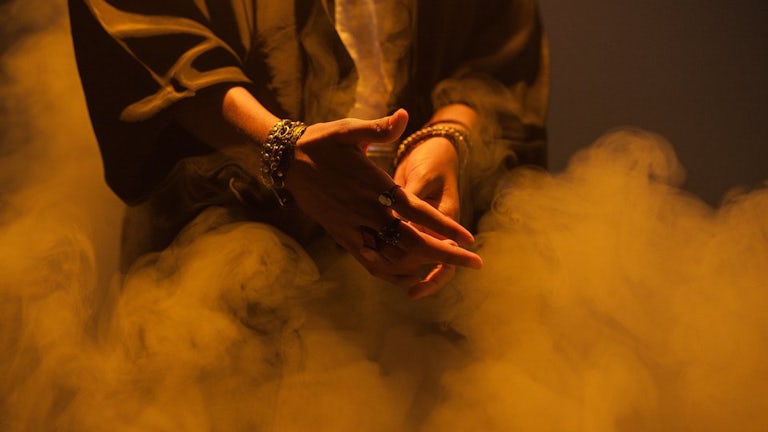 UK Webinar | Thursday 30th April 10am GMT
All our webinars are market-specific and localised.
This is the UK recording of our 'Creativity + Culture in a Crisis' webinar.
For the Australian session and recording please head HERE.
For the US session and recording please head HERE.
Exploring
Brands Role in Culture, Now + Future
Understanding the Next 12 - 18 Months
Creativity in the Face of Adversity
New Outputs, Mediums + Ways of Working
How to Build a Reciprocal Relationship
The Cultural + Commercial Opportunity for Brands
In a time of social and economic upheaval, we explore the role brands could, and should play in helping a generation of creative + cultural talent not just survive, but thrive.
How brands behave today will influence not only the cultural but commercial landscape of tomorrow...
Amplify's social mission is to connect with, enable + champion young creative talent. This webinar explores how brands can credibly support, learn from and understand creatives as they face today's challenges, developing long-term loyalty for brands and their target audiences.
Covid-19 poses a serious threat to creativity and culture around the world. Not only is social distancing displacing scenes and stripping creatives of opportunities to connect with their audiences, it's forcibly reshaping how they create. What's more, the financial fallout threatens to decimate entire cultural ecosystems as revenue streams come to a sudden stop. We are in danger of losing a generation of creative talent and institutions...
But, as history has often shown, creativity and culture are resilient and resourceful. Economic, political or social upheavals have a habit of birthing new cultural movements. That's where brands can both support and benefit. Now is the time to prove commitment to culture with support for those that need it most, during lockdown and beyond
Featuring
Sophie More / Marketing Director, Brewdog
Delivering Brewdog's mission of making people passionate about great craft beer. Leading global marketing activation through the line balancing a bold disruptive brand approach with rapid expansion into new markets and audience sectors in over 90 markets. Previously brand side at Red Bull and Jack Daniel's and agency side focussing on digital and brand experience.
Michael Boaler / Marketing Manager, Dr Martens
Strategic marketer with 20 years experience working on globally iconic brands in various categories and industries including Guinness, Jack Daniel's and Dr. Martens. Award winning marketing and music industry professional skilled in consumer insight, strategic planning, TTL comms, culture marketing, BTL activation and large scale experiential.
Lois O'Hara / Designer (Brand, Interior, Graphic)
Artist focussed on how colour can positively affect people and places. Explores fluidity and capturing the movement of time. Her instantly recognisable work transcends multiple platforms and avenues whilst maintaining a unique approach to the viewing experience of shape and colour. Extensive portfolio of work containing multiple projects, designs and collaborations.
Dan Minty / Strategic Partner, Amplify
Set up and spearheaded the agency's amplification offering before moving into the role of Strategy Partner. Oversees the strategic output across the agency. Provides clients with senior counsel and inspiration. PR background, joining in 2012 from globally renowned communications agency Freuds.
Sophy Vanner Critoph / Head of Strategy, Amplify
Leading our UK strategy team in delivering innovative, integrated thinking - from insights, approach and measurement, to cultural guardianship, channel strategy and amplification. 10+ years as a creative strategist and communications planner. One of Campaign's Faces to Watch. Previously Portas, FRUKT and Momentum.
Elizabeth Anderton-Allen / Musician + Senior Creative, Amplify
A creative who straddles the worlds of music and marketing. Studied Creative Advertising and Art Direction at the School of Communication Arts 2.0. Double D&AD award winner. Stints both agency side at We are Pi in Amsterdam and the music industry prior to joining Amplify . Led projects including Spotify's WhoWeBe.
Brand Experience Agency of the Decade