Young Blood | Creativity + Culture in a Crisis (AUS)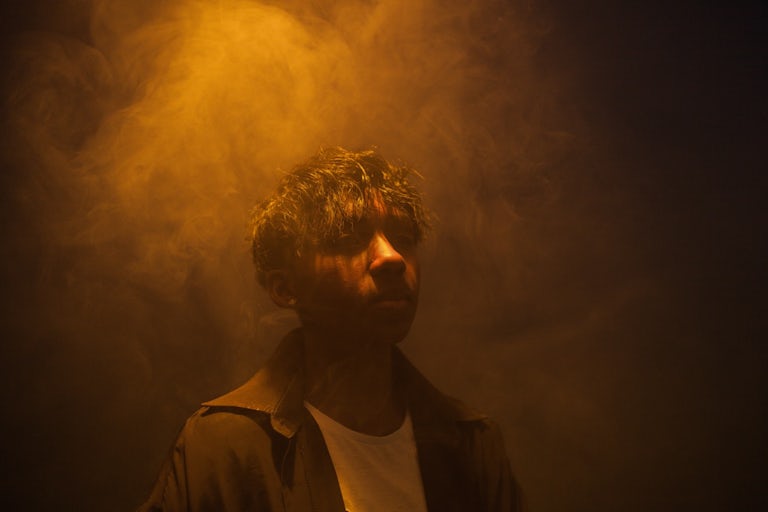 AUS Webinar | Thursday 14th May
Exploring
Brands Role in Culture, Now + Future
Understanding the Next 12 - 18 Months
Creativity in the Face of Adversity
New Outputs, Mediums + Ways of Working
How to Build a Reciprocal Relationship
The Cultural + Commercial Opportunity for Brands
In a time of social and economic upheaval, we explore the role brands could, and should play in helping a generation of creative + cultural talent not just survive, but thrive.
How brands behave today will influence not only the cultural but commercial landscape of tomorrow...
Amplify's social mission is to connect with, enable + champion young creative talent. This webinar explores how brands can credibly support, learn from and understand creatives as they face today's challenges, developing long-term loyalty for brands and their target audiences.
Covid-19 poses a serious threat to creativity and culture around the world. Not only is social distancing displacing scenes and stripping creatives of opportunities to connect with their audiences, it's forcibly reshaping how they create. What's more, the financial fallout threatens to decimate entire cultural ecosystems as revenue streams come to a sudden stop. We are in danger of losing a generation of creative talent and institutions...
But, as history has often shown, creativity and culture are resilient and resourceful. Economic, political or social upheavals have a habit of birthing new cultural movements. That's where brands can both support and benefit. Now is the time to prove commitment to culture with support for those that need it most, during lockdown and beyond
Laura Pope / Product Marketing Manager, YouTube
Laura Pope is the Product Marketing Manager for YouTube at Google ANZ, and a B&T 30 under 30 finalist who is fascinated by the human psychology of marketing and is passionate about marrying strategy and storytelling. Previously in FMCG for 8 years, she built brands for Danone and Frucor Beverages, including household names like Evian and V Energy.
Audrey Bugeja / Managing Editor, Sneaker Freaker
Audrey Bugeja is an internationally experienced marketing and publishing specialist with a passion for technology and creativity. As Managing Editor of Sneaker Freaker International, and partner in VALIS, an immersive AR agency, Audrey works at the convergence of brands, culture and creativity.
Kentaro Yoshida / Artist Illustrator
Kentaro Yoshida arrived in Sydney from rural Japan a decade ago and is an illustrator and artist who is passionate about both traditional and digital mediums. His pastel toned artwork has bold line-work, quirky characters, and a laid-back sense of humour. Kentaro has worked with various international brands, as well as individuals for private commissions.
Gemma O'Brien / Artist
Gemma O'Brien is known for her bold super-graphics, illustrative lettering and hand-painted murals. After dropping out of law school, she became inspired by letterpress printing and has since built a career around drawing, painting and digital design. Working with brands like Tiffany & Co, The New York Times, and Google, she also exhibits with China Heights gallery in Sydney.
Dan Minty / Strategic Partner, Amplify
Set up and spearheaded the agency's amplification offering before moving into the role of Strategy Partner. Oversees the strategic output across the agency. Provides clients with senior counsel and inspiration. PR background, joining in 2012 from globally renowned communications agency Freuds.
Sophy Vanner Critoph / Head of Strategy, Amplify
Leading our UK strategy team in delivering innovative, integrated thinking - from insights, approach and measurement, to cultural guardianship, channel strategy and amplification. 10+ years as a creative strategist and communications planner. One of Campaign's Faces to Watch. Previously Portas, FRUKT and Momentum.
Gareth Davies / Managing Partner – Australia
Experienced and passionate executive producer with a thirst for bringing brand experiences to life in all their forms, harnessing best-in-class creative solutions and production innovation. Led Amplify's production team since 2010 before establishing Amplify's Australian office in 2018. Previous stints at both boutique and big agencies (Jack Morton, GPJ) as well as brand side (PlayStation).
Tim Baggott / Creative Director – Australia
Strategically-minded creative director with over a decade's experience creating campaigns for some of the world's most respected brands, organisations and personalities, including Google, Help Refugees and Elton John. Previous roles at digital and innovation agencies (AKQA / VML) and a stint in the music industry (Universal Music), enable a multi-disciplinary approach to every brief.
Brand Experience Agency of the Decade