Why experiential marketing is a must-have for Google + Netflix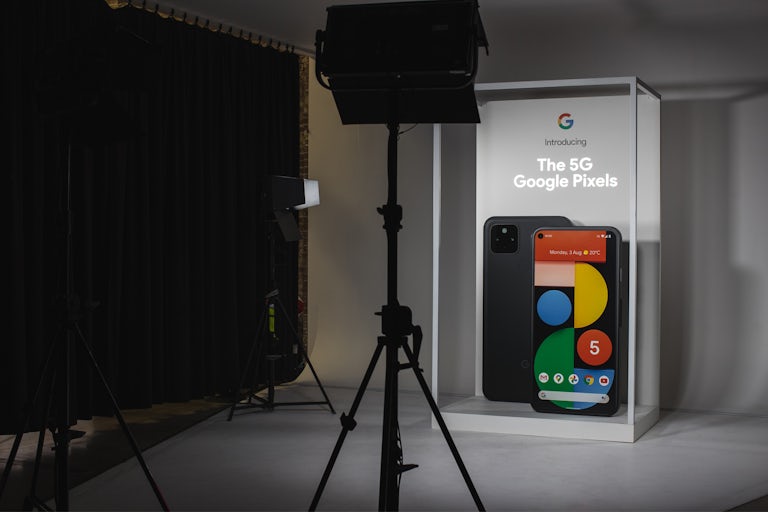 Digital in Physical
Digital brands, such as Google and Netflix, don't have a physical presence in the real world so experiential marketing is an essential tool to imbue them with emotion and bring them alive in a way that audiences will love and remember.
D&AD will award its inaugural pencil for experiential today, putting the creativity of brand experience firmly on the map. But as we increasingly engage with brands that exist primarily through screens, how do we translate traditional creative into the physical world to ensure it creates a meaningful connection between brand and audience?
There's a creative review I run where, at a certain point on a project, we lay out the experience and environmental design on a table, systematically remove all the logos and brand marks and then ask the simple question: can we still recognise the brand?
Reviewing creative through this lens isn't new but it's becoming more of a focal point in critiques to gauge how an experience makes the audience feel, especially when working with global super brands like Facebook, Google and Spotify – the dominant new brands that don't have a tangible, physical articulation in the real world.
Take Netflix. It has become so established in our daily lives that it now informs social behaviour, redefining the 'water-cooler moment' and the social influence of sharing the latest show with friends and new acquaintances alike. But how does the brand look and feel as an experience? What brings its library of outstanding content to life?
Experience is Social Currency
This is an increasingly important question for brands as experience becomes one of the most valuable forms of social currency for audiences. Louis Vuitton's new artistic director Virgil Abloh believes that 'Expressing wealth isn't the coolest thing right now. It's expressing your knowledge.' And, without a doubt, that social and cultural knowledge is shaped and defined by experience.
Essentially, the job is to bring the brand to life in a way that creates an emotional reaction that the audience craves and will remember. To take key facets of the brand that exist only in 2D and focus on how the experience should make the audience feel through as many sensory touch points as possible. Our arsenal is huge; we can combine architectural direction, stylistic leanings, key shareable moments and cleverly woven narrative into big ideas that live beyond the experience. The opportunities for fresh forms of creative expression are endless.
The key is to keep the brand moving and dynamic. Brands grow, develop and change (especially in the digital world). They do not stay static but, unfortunately, we are still languishing in a time when most creatives are wedded to the traditional 'flat' creativity of pages and screens, rather than the more visceral creativity demanded by experiences.
Brand guidelines are often created in a 2D vacuum without real consideration and exploration of how brands that are perpetually in motion should make an audience feel.
Digital products and brands are growing at light speed, giving rise to an exciting, fertile creative playground. Add to this the endless possibilities to interpret and enhance them through combinations of tactile and technology-led experiences and you get just a small idea of what lies ahead.
Get in touch with Jeavon here
See some of Amplify's B2B, exhibition + conference experience here
Brand Experience Agency of the Decade