Under the influence – why fashion brands care about their social follower count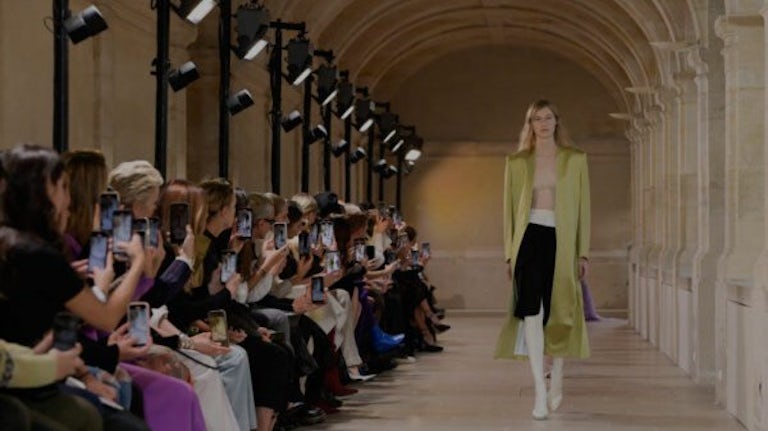 Amplify brand and social editor Fayola Douglas asks what social follower counts really mean?
Published by: Marketing Beat
Written by: Fayola Douglas
Date: 21/09/2022
On the catwalk, trends are created, style is deliberated and the FROW determines what's in. Following a high fashion brand on Instagram doesn't automatically translate to sales but it certainly indicates a degree of influence with the consumer.
Despite boasting millions of followers, making a purchase from one of the influential fashion houses typically remains an aspirational move that is out of reach for many. Amplify brand and social editor Fayola Douglas asks what social follower counts really mean?
"Although even the biggest fashion fans may only make a considered luxury purchase from just one or two designers a year – far fewer than the shopping binges seen by online fast fashion brands – there is still huge value for high-end brands willing to dip a toe into the world of social media.
Chanel, led by creative director Virginie Viard, boasts a huge 51.9m followers on Instagram, followed by Gucci (with 48.9m followers) and Louis Vuitton (with 48.7m). These historic brands, which are the most followed of all those with autumn global fashion month shows, have had more than a century to generate a fanbase, including several pre-internet years.
And it's been worth the wait. Ultimately, generating a digital connection with a consumer can ensure that when the time comes to spend, they are fully engaged with their brand of choice.
Social popularity stakes
Following the September and October fashion calendars from New York, Milan, London and Paris, more than 400 official fashion week shows were delivered, with each living far beyond the four walls, or idyllic outdoor setting in which they were held. Popularity can often be seen through social shares, developing a cult following and of course endless imitations of the catwalk highlights.
When ranking brands on their Instagram following this season, the top ten brands are dominated by traditional fashion houses. However, Victoria Beckham's eponymous label also claims a spot, following a tactical shift from the designer to use her own personal handle as the brand handle in itself.
In direct contrast, child stars Mary-Kate and Ashley Olsen who are now known for being incredibly private and barely spotted by paparazzi, founded fashion label The Row but remain absent from its socials. Founded in 2006, The Row boasts 1.7m followers but the incognito founders leave many unaware that the famous twin faces are behind the brand.
To read the full article visit Marketing Beat.
Brand Experience Agency of the Decade