'There's an appetite for fun and fast content, and that's effectively what BeReal offers'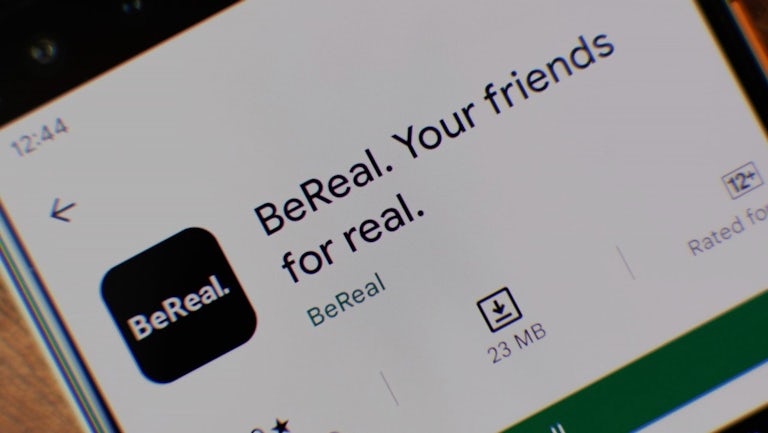 Photosharing app BeReal is this year's social media craze
Seun Areoye, a copywriter at Amplify, shares his thoughts with Candid's David Benady...
Published by: Candid
Written by: David, Benady
Date: 21/09/2022
Styled as an antidote to toxic social media, BeReal's focus on authentic moments of everyday life has helped it to runaway success. Downloads of the app, initially developed in France, have rocketed from a few thousand to 15 million this year. Youth across the US and Europe have taken to the app, which sends users a request for a photo at random times of the day, giving them just two minutes to snap what's around them – a computer screen, a half-drunk mug of tea, their bedclothes. The app simultaneously snaps a selfie of the user on their smartphone's reverse camera, and both images appear in their feed. The aim is to capture people in their natural habitat without giving them time to pose, primp and prettify. This is real life, claims the app, not the fake world of Instagram or TikTok. There are no filters, no short-form videos and no likes, ads or influencers.
Seun Areoye, a copywriter at Amplify and editor of culture magazine GAUCHOWORLD, is positive about BeReal's potential for brands. "Post-pandemic, we've seen the rise and fall of Clubhouse and the rise and rise of TikTok. There's an appetite for fun and fast content, and that's effectively what BeReal offers. So the sky really is the limit." "It's super lo-fi content, so you can be more playful with your brand with a lower level of risk," he says. But if BeReal sticks to its knitting and continues to exclude advertising from the platform, flouting the ban could drive the app to clamp down on their presence. It remains to be seen whether BeReal will keep it real or seals the deal with brands.
To read the article in full visit
Candid.
Brand Experience Agency of the Decade