The year ahead for experience: global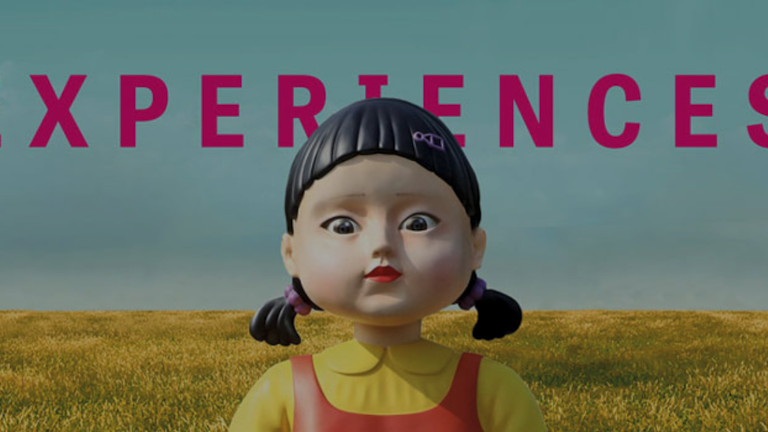 Amplify's founder Jonathan Emmins considers the experience landscape for 2022...
Published by: Campaign
Date: 12/01/2022
During the pandemic, whether through choice or necessity, brands needed to be creatively brave and audiences were more open to change than ever before. The past 18-plus months of uncertainty has shifted what people know and expect from brand experience. For brands to win, the entire ecosystem needs to be re-EQ'ed. The next 12 months will be exciting and critical as the forward-thinking brands and agencies build on these new foundations creating experiences, campaigns and relationships that better reflect the world we live in today.
Deeper connections
More than ever, people want and need that break from the mundane; they want entertainment and escapism, to learn and feel inspired and to participate in life. Most of all, they want to share feelings of joy and togetherness again. We all need that sense of belonging, but as marketers we also need to read the room. While there's a frenzy to embrace life's pleasures, there's also newfound awareness around the societal impact of individual choices. And we need to be ready for anything. One country's slow release to normality is another's imposed lockdown.
Create "with", not "for"
One way to avoid this is to create campaigns "with", not "for" your audiences. Now is the time not only to be inspired and influenced by the culturally rich world that surrounds us, but for brands to create and contribute to culture in a meaningful way. And to do this, they need to co-create. By creating the opportunity, space, platforms and support where creatives, communities and audiences need it most, brands can forge relationships that live long beyond campaigns. Case in point: Converse "City Forests" is a global campaign, activated locally, using art to spark conversations in their communities.
We're all invited
Brands have long been dabbling with tech to augment experiences, but the pandemic shifted this: tech was the experience, breaking geographical and generational boundaries and simultaneously showcasing inclusivity and exclusivity. There are now so many ways to experience a brand – in the room, on the screen and everything in between. With so many options at our disposal, this is the time for marketers to break the format. Spoilt for choice, consumers will be more demanding in how and when they choose to interact with experiences – whether to attend, tune-in or consume through content and social channels. Westfield's collaboration with Lady Gaga brought together fans and shoppers across the world through physical events in malls, a global broadcast and Gaga's own Instagram channel.
Build brand worlds
New times require a new approach. Good ideas should travel and experiences are only as good as the extent to which they can be amplified. This requires a campaign mentality applied at every level. The world is fast-moving and 3D/real, yet so many brand guidelines remain 2D and static. Placing narrative design and storytelling at the heart of everything you create ensures you remain cohesive and cut through regardless of channel. The key is to keep the brand moving, dynamic and evolving.
More than half a century on, the medium is the message has taken on a whole new meaning. Amid a global lockdown, PlayStation lit the world blue, one region at a time, through a launch that spanned 25 countries using cities and landmarks as a canvas. Through a "built-for-camera approach", a moment in time was transformed into a global content engine shared through social channels. Now as we step back into IRL, Hollywood-quality filming, broadcast, digital out of home and physical experience collide for Amazon's launch of Wheel of Time.
New places and spaces to play
Let's not overcomplicate the metaverse. Generation A, aka your kids, have grown up on it. Think Minecraft and Animal Crossing. In time, it will open up a world of possibilities, but it's still early days for 3D internet and, before we jump on the bandwagon, as is invariably the case with any emerging tech, we need to take a moment to identify the audience's need, brand relevance, formulate a position and take some meaningful initial steps. It's a long-term commitment, not a tactical, one-off on-pack promotion. Nike knows this, registering patents for its products in the digital realm.
New times. New approaches to creativity
The world of experiences is getting more expansive and integrated. This demands a new approach to creativity. It is our opportunity to continue to challenge the old restrictive formats and assumptions. It's time for experimentation. Don't be scared to give things a go. Audiences are open. Fortune favours the brave, and those brands that are both agile and bold enough are already beginning to prevail.
Brand Experience Agency of the Decade