The Top Tips for Live Experiences in 2018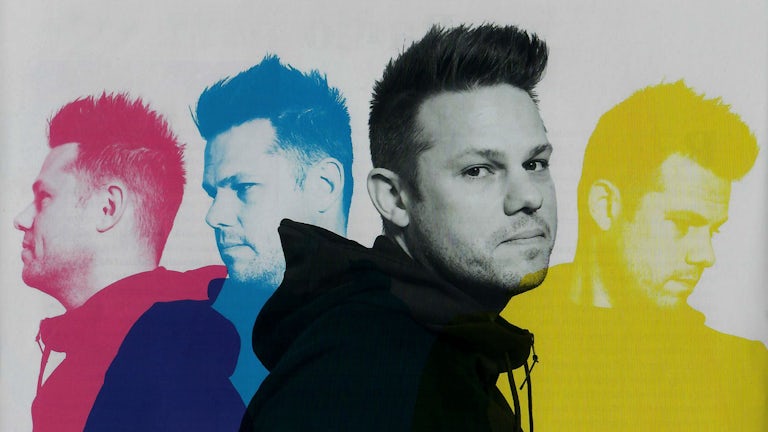 The younger generation offers some important insight as to where brands (and agencies) should be focusing their efforts.
As featured in Campaign Magazine's "The Year Ahead 2018" issue, January 2018
As one year ends and we look forward to the new, it's strictly positive vibes at Amplify. Last year, brand experience confirmed its rightful seat at the marketing "grown-ups" table.
While we work across a broad mix of audiences, it's the younger segment we look to for insight, inspiration and trends. Our recent Young Blood research has explored the hopes, fears and realities of more than 2,500 13- to 25-year-olds in Britain, and helped guide our work in everything from experiential design to social strategy. Here are some of the findings, and what they will mean for brand experience.
Fluid culture + hyper sampling
The digital revolution has opened up the world to endless possibilities in every aspect of life: music, films, skills, jobs and dates. The ability to be whoever you want is resulting in open and fluid identities that go beyond genders, genres, scenes and styles.
Good news: this has made this generation one of the most informed and tolerant ever. The bad news for marketers is that having abundant access to information has allowed young people to nurture eclectic, sometimes inconsistent and, most importantly, fast-changing tastes. Because of this, brand experience agencies have to raise their game and think attitudinally rather than in "neat" demographic boxes.
A higher purpose
While the younger generation has a tendency to ebb and flow, social purpose is going nowhere. Even when they're at an age where they can afford only Primark, they still aspire to wear Patagonia. Why? Because Patagonia is a brand with continued influence, thanks in part to its ongoing investment in campaigns such as Worn Wear, enabling customers to trade in old clothing for credit toward something new. Not only a great way to recycle and incentivise upgrades, but also for the brand to cement its position as the outdoor company that respects its customers and the environment.
For real
Brand authenticity is important, providing reassurance and validating choice, but as the term "authentic" becomes overused, young people become more ruthless in their assessment of how "real" brands are. Pepsi and L'Oréal both endured huge backlashes for errant brand decisions in 2017, showing that if a campaign or experience is in any way forced and inauthentic, they will be called out for it.
So, how do you prove your authenticity? Be consistent and practise what you preach in every element of your brand experience – showing what you stand for rather than just telling people. Don't jump on the latest trend or movement simply to serve a sales agenda.
The 'maker' generation
Time has proved Joseph Beuys right when he said "Everyone is an artist", with today's audiences wanting to curate, craft, edit and "make" their own content as part of their brand experience. Think of self-expression, experimentation and personalisation as elements that can enhance an individual's social and professional currency. Adidas' Speedfactory initiative is a great example of a brand taking it one step further with a commitment to open-source co-creation – providing a space for customers and professional athletes to collaborate on product design tailored to a hyper-local audience.
Seamless journeys
Brand experience now transcends physical activation, meaning all live experience should be designed to complement and amplify the digital experience. A key consideration is to be designing spaces that capture the spirit of the moment and culture, and seamlessly translate back into the social realm. Made for generation Snapchat and Instagram, these spaces become part exhibit, part installation.
The next level
Talk of (and the use of) augmented and virtual reality has been around for a while. Done well, AR and VR can amplify engaging stories to the highest level. Facebook is taking VR to another level with Oculus Venues, allowing people to view live events such as sports and concerts in virtual reality. Meanwhile, hotly tipped start-up Melody VR enables fans to experience 360-degree gigs as if they were there, from the crowd, to centre stage.
The challenge and opportunity in 2018 is to better master the art of digital storytelling and for creatives to push this media to its limits, rather than just translating real life into VR.
Final thoughts
The brand experience world continues to evolve and lines are blurring. Brands want true, content-rich, talkable and shareable big ideas. For all of us working in the fast-paced, rich and audience-driven world of brand experience this represents a massive opportunity. We're determined to enjoy it.
Top tips for 2018
Drop stereotypes
Evolve with your audience
Their values are your values
Don't do it unless you mean it
Stay relevant, stay real
Brand Experience Agency of the Decade