The own-goal that over-sanitises raw authenticity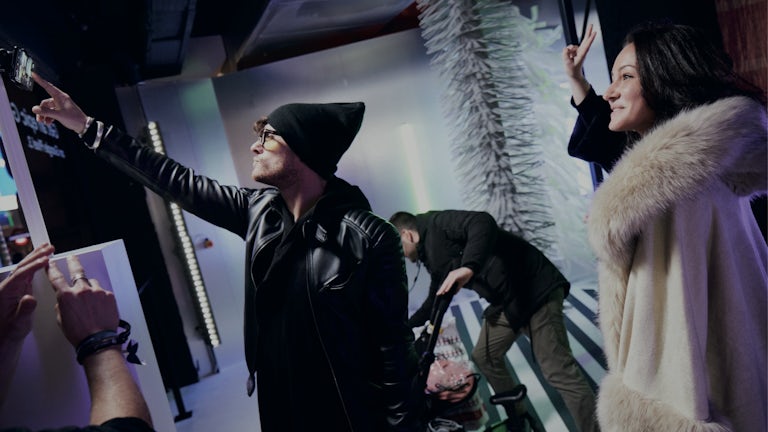 Marketing insights suggest influencer authenticity isn't always wanted...
Bexy Cameron shares her insights on authenticity + brand experience, originally published in Campaign, 27th June 2017.
Influencer marketing feels like the new darling du jour. But after recent hi-profile misfires, some brands are feeling the fear.
First up, king of YouTube PewDiePie (pictured above) went and shot himself in his very lucrative foot when he made anti-Semitic "jokes". Then James Charles, celebrated as CoverGirl's first male spokesmodel – makes a page-one error by "joking" about catching Ebola in an upcoming trip to Africa.
With cringe-worthy blunders like this, it's no wonder marketers are getting nervous. And it explains why, in a desperate attempt to mitigate the risk, some influencer agencies are taking the knee-jerk reaction of offering clients a whitelist system, where only the squeakiest of squeaky-clean influencers make the grade.
On the surface, this sanitised approach may seem like a sensible way to protect against loose-lipped influencers sinking brand ships. But the inconvenient truth is that genuine influencers – and their audiences – are usually far from squeaky clean.
Pretending otherwise does nothing but erode the authenticity that's meant to be at the heart of an influencer strategy.
When CoverGirl partnered with James Charles, they scored a major coup. Charles' signing was one of the biggest stories CoverGirl had that year. His trademark sassiness brought the brand instant visibility and credibility amongst hard-to-reach audiences.
But did someone forgot to tell CoverGirl that Charles, as a teenager, was in an age group not best known for tact and diplomacy? For the brand to now recoil at a "misspeak" reveals a certain level of naivety.
The reason consumers trust influencers is because they are real people, not brands. It's this element of realism that makes influencer marketing tick. Using an irreverent young voice drenched in Internet fame can help a brand tap into audiences that it otherwise has zero traction with.
But there's a quid pro quo. If a brand is happy to cream column inches off the influencer's edginess, it needs to accept their edginess may generate "bantz" that will not hit the mark with all audiences. Brands simply can't expect to work with real people and assume they'll always "colour within the lines".
When embarking on an influencer partnership, it's utterly reasonable for brands to expect a large degree of protection from global gaffes. But with whitelisting corroding the authenticity that's the whole foundation for influencer marketing, there are better ways to enhance protection.
Instead, protection should come from obsessing over the influencer. This is the most effective way to understand who the brand is working with and why it's the right fit, while simultaneously taking a rational view on the possible risks. This obsession is what turns influencer marketing into a finely-honed skill.
When done well, influencer marketing is multidimensional and allows the influencer to speak in an unfiltered way. The whole point is to keep it raw and real, letting them translate the brand's message into a language that instantly resonates with their audience.
So, paradoxically, the more "real" the influencer, the more likely the marketing is to succeed, but the less likely they are to stay on-message. The risks may well be multiple. But this risk is the whole reason why influencer marketing works.
As a relatively new strategy, influencer marketing is riddled with misconceptions. There's still a pervasive line of thought that says campaign success can be measured as a sudden uptick in views and likes. But this is a short-term approach that prioritises instant reach over long-term strategy. Using whitelists – with their artificially whiter than white influencers – is a similarly flawed way of killing authenticity and traction.
Influencer marketing has become a highly effective strategy precisely because it's an antidote to controlled and contrived ATL advertising. It's admittedly not for the faint hearted.
For marketers who are so concerned about the inherent risks that they feel the need to resort to whitelists, frankly they'd be better off with more traditional marketing strategies.
Brand Experience Agency of the Decade