Spotlight: This Fan Girl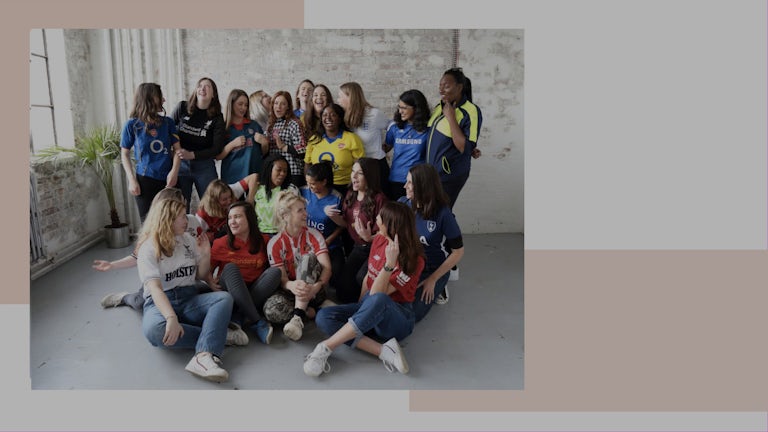 Supporting female football fans in the UK and beyond...
Our next Instagram interview features Amy Drucquer, founder of This Fan Girl, sharing her love of football + creativity.
Over the coming months, Amplify are sharing their Instagram with a series of inspiring people, designed by Amplify creatives Beth Anderton-Allen and Catalina Velásquez González. Our next spotlight is on This Fan Girl.
As a lifelong Leicester fan, Amy Drucquer was understandably thrilled by their historic Premier League win of 2016 – but less thrilled by the lack of gender representation when it came to media coverage. Noticing the gap between male and female fans, she started an online community and creative platform, dedicated to female supporters.
The number of women attending matches in the UK is up 25% of total crowd numbers at some games.The Women's World Cup became something of a watershed moment in women's sport. Suddenly sponsorship skyrocketed. The American team showed strength in suing US Soccer over 'institutionalised gender discrimination' and that's not to mention record ticket sales at Wembley for the UK's Lionesses.
You can't be what you can't see – and the proof of that is shown in the growth of women participating at all levels of the game since the World Cup. Representation matters and projects like This Fan Girl expand this for the fans too. They capture images of female football fans, run a blog and host meet-ups.
With a growing number of members and meet-ups planned in London, Paris and New York, they're ready to take next year by storm.
Tell us a little bit about who you are and what you do!
I'm Amy, I'm the founder of online platform This Fan Girl - a community for female football fans. I split my time between running the organisation, and working on other freelance projects as a creative producer.
What is the most rewarding part of the work you do?
We have a chat group on Facebook called This Fan Girl Chat. I love seeing girls in that form their own friendships and connections through football. When I first got back into football, I found it quite lonely as none of my friends ever wanted to watch a game with me. Now we have over 500 girls in the group, and we're always planning meetups here in London, but also New York and Paris more recently too.
What inspired you to start This Fan Girl?
This Fan Girl started as a one year photography project documenting female fans from across the country. We were just interested to see how different the pictures would be if they were taken through a female fan lens, rather than the types of images that you usually associate with female fans - always highly sexualised. We never really had a plan to continue past a year, but the response we got from fans across the country and the world showed us there was a gap and a necessary space for a community for female fans.
Any upcoming projects we should know about?
We're working more on covering women's football this year which has been so much fun so far - we're also planning on setting up a fund that can help get even more female creators into football, so we're really excited about that!
Who are 3 people that inspire you right now?
Sharmadean Reid - is always at the top of my list. What she's achieved in the beauty industry is incredible, and I think she chats so much sense!
Claire Parnell- has just set up a community for working mums in sport, hugely needed and I'm really excited to see where that goes
Amanda Maxwell - she runs a freelance group I'm in and works so hard to create an atmosphere of support for freelancers, and get em paid!
Do you have any dream brands you'd work with and why?
I would love to work with the Premier League, just cos their giants in what we do - but I'd also love to work with any travel or tourism company. It would be great to work on a brief that enabled us to tell the stories of football fans from all over the country.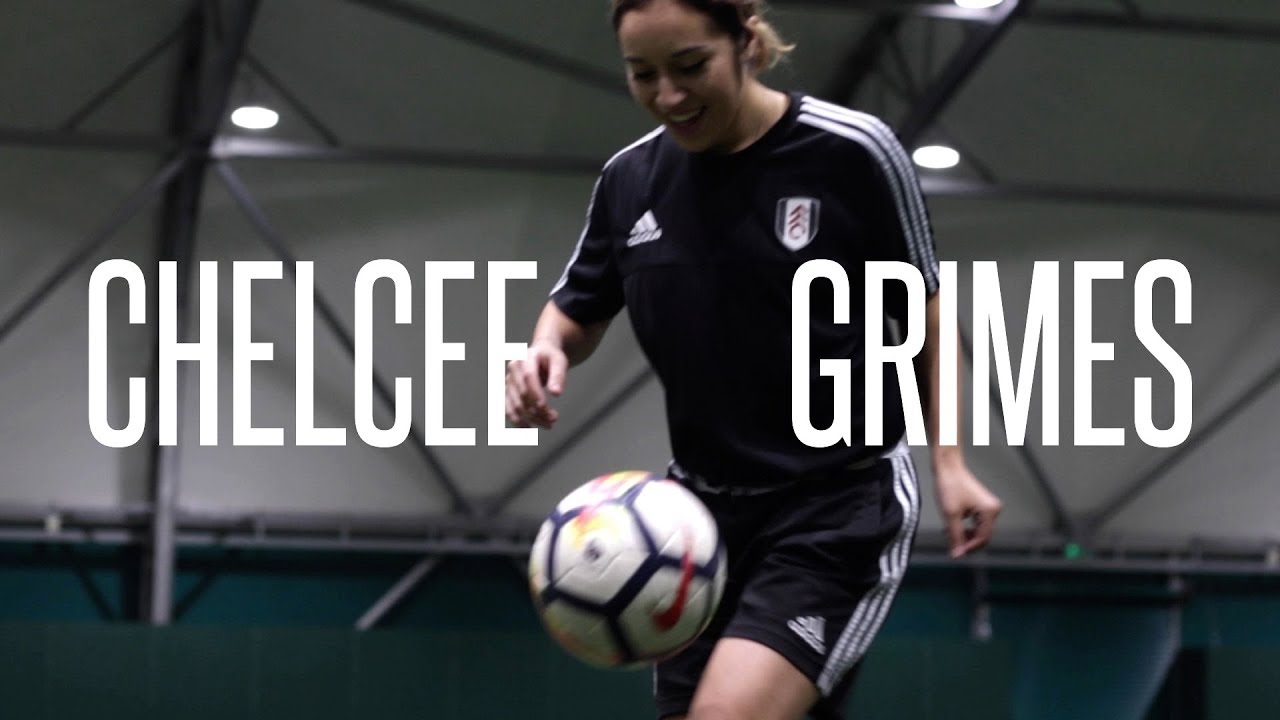 Brand Experience Agency of the Decade