Sony's 'Global PlayStation® 5 Launch' wins the GRAND PRIX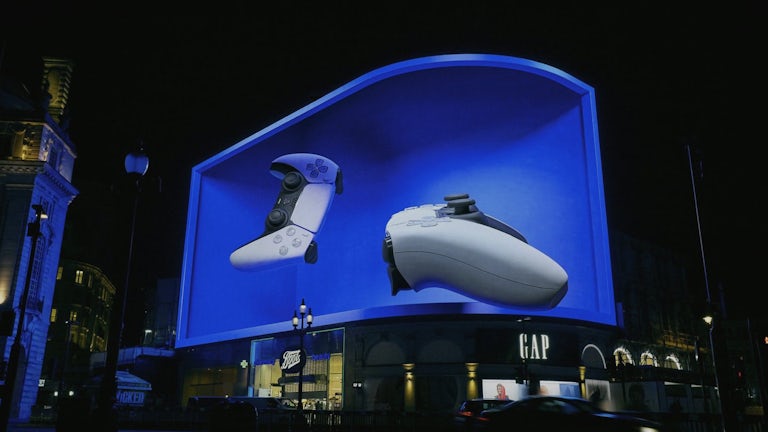 Sony and Amplify's 'Global PlayStation® 5 Launch' has won the Campaign Experience Awards GRAND PRIX...
Published by: Campaign
Date: 13/04/2021
GRAND PRIX
Amplify - Sony 'Global PlayStation® 5 Launch'
Sony's "Global PlayStation 5 launch", created by Amplify, has won the Grand Prix at the Campaign Experience Awards digital ceremony, reimagining what a launch looks like. The campaign, which involved Amplify collaborating with 25 territories to achieve a global cultural moment, was also awarded three gold and four silver trophies. The project won gold for Production Experience, Collaboration, and Global Brand Activation, with silver awards for The Game Changer, Bravest Campaign, Creative Event of the Year and Integrated Marketing Campaign.
As a global brand launching one of the most anticipated gaming consoles in history, Sony Interactive Entertainment's goal was to create a moment the world could witness as one, and ensure the launch of PlayStation® 5 could be experienced and shared without a physical audience. Venues such as Dubai's Burj Khalifa and St. Mark's Square in Venice were used as a canvas for bespoke visual shows. Each was filmed as it went live to create a moment the world could witness without a physical audience.
Working closely with all 25 regional teams, local agencies and production partners throughout the campaign process, with more than 450 people involved around the world, SIE and Amplify delivered a unified global campaign. Providing local teams with key assets including design files, toolkits, and shoot packs and engaging in over 400 hours of pre-production meetings ensured we achieved consistency and quality of production.
Going live, SIE and Amplify came together to create a collaborative edit hub, where we worked through over 30 hours of continuous edits and approvals of content together to ensure all 25 territories had media assets, social video edits, and a global hero film to amplify the launch locally on the morning of PlayStation 5 going on sale.
The result of the collaboration was the first globally co-ordinated social campaign in PlayStation® history receiving over 24 million global views.Amplify also achieved gold in the Digital Experience category for the high octane esports racing tournament "FIA Gran Turismo Championships, World Tour" for Polyphony Digital, and Amplify's embodiment of team spirit saw it awarded the gold in Event Team
More details on all the winners can be found at campaignlive.co.uk/campaignexperienceawards.
Full Case Study HERE.
See all 25 territory launches HERE.
To read the full announcement, head to Campaign.
Brand Experience Agency of the Decade