Podcast: The Art of Influence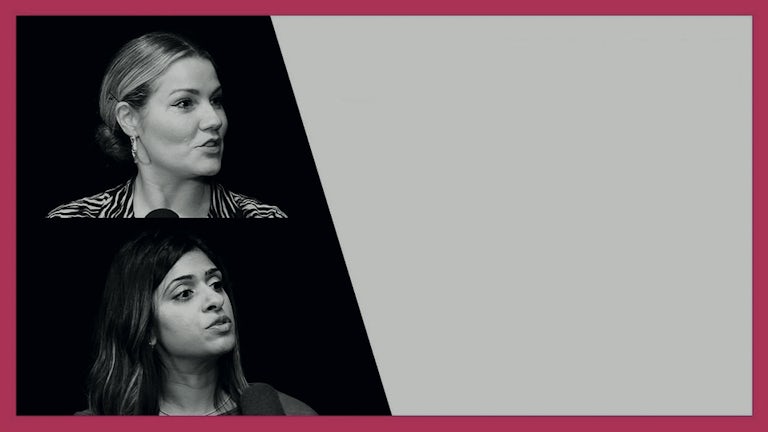 The Art of Influence: Why Today's Youth Are Rejecting 'The Influencer'
Amplify's Bexy Cameron (Head of Content) and Krupali Cescau (Brand Director) sat down with 'Social Minds', the UK's first ever podcast dedicated social media marketing, to talk all things influence. This platform gives experts the chance to explore the fast-growing industry of social media and how it is affecting human behaviour. The podcast aims to '[expose] the reality of 4 billion people's daily digital consumption and [uncover] little-known secrets from behind the scenes'.
What does 'influence' even mean?
As evidence of how quickly things move, Amplify's ongoing research series 'Young Blood' has already found a shift in thinking when it comes to influencer culture, only two-years on from our original research. We saw that the concept of 'influence' is being taken more seriously in light of shifting global politics.
Young people are less keen to be influential en masse, and instead see a pressing need to influence their friends and family on a micro level. The circle of influence has become tighter over the last two years, as people have started to wonder if they can change minds and share their experiences about the state of the world. As Krupali puts it: 'It's less about brands, bands and clothes, and more about social issues'.The term 'influencer' has been used so much that we might forget what it actually means to young people. As Bexy notes, we need to define the term in psychological, anthropological, and business terms in order to do justice to the nuances.
'Influence stems from the need to be validated and heard, something which has gone on for thousands of years', says Bexy, whereas now 'it's more about how you commodify it, quantify it, or monetise it'. The shift should be towards something authentic. But 'authenticity' is another word that gets thrown around in the industry without much analysing. It wasn't altogether shocking when influencer Essa O'Neill revealed in 2015 that she curated her Instagram and was sponsored for content. She called her feed "contrived perfection made to get attention". The most authentic thing is that young people have always known that Instagram content is curated because they're doing it themselves. They spot that #sponscon hashtag and scroll right past. Bexy and Krupali suggest it was brands who needed to shift their thinking on influencer culture. The bubble had to burst.
Listen to find out more
In the podcast, Bexy and Krupali share more findings on the role of the influencer and how we might shift our thinking. Young Blood research saw that the desire to become an 'influencer' is on the decline. Which begs the question: how does today's youth define influence?
Brand Experience Agency of the Decade