Young Blood | Young Men on Masculinity (UK Webinar)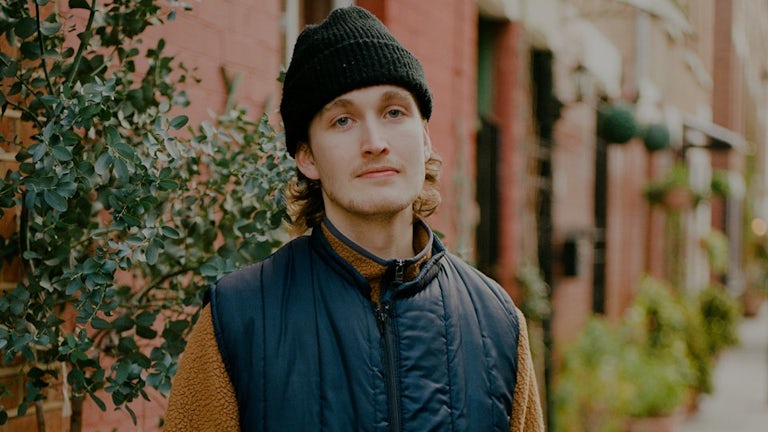 UK Webinar | Tuesday 7th June 2022 10am GMT
Exploring
Young men on masculinity and what it means to be a man in 2022
Research findings from our survey of more than 2000 young men aged 16-24 years old across the UK
Brexit, belonging, identity and racism
Key drivers of mental health issues
The role and responsibility of brands in representing modern masculinity
Opinions from brands
Post-pandemic hopes, fears and dreams
After two years living through a global pandemic, which forced so many plans to pause, it's easy to see why this young generation is trying to make sense of their place in the world.
From feelings around their identity, to their sense of belonging in the UK and fears of loneliness, young men are grappling with the weight of traditional expectations and in turn how modern masculinity is presented.
Our first Young Blood study in 2016 reported on an optimistic group that viewed the world as their oyster. In 2018, global events meant their faith in the world had taken a dive. Fast track to 2022 and the pandemic years have taken their toll, with an alarming majority of young men experiencing mental health issues within the last year.
This latest iteration of Young Blood turns its attention to the present state of modern masculinity in the UK. It puts what it means to be a man, the Gen Z generation, gender roles, race and equality, post Brexit Britain, identity and mental health under the microscope.
Featuring
Matt Lumb / CEO & Director, War Paint For Men
War Paint For Men is the UK's leading men's makeup brand. War Paint is the most talked about and disruptive brand in men's cosmetics and, in 2021, opened the world's first men's make up store. Prior to War Paint For Men, Matt was CEO at Tangle Teezer. In 2015 Matt was voted "Best Director - International Business" at the London and SE Institute of Director's Awards.
Lillian Betty / Director of Client and Brand Partnerships, BEN group
Lillian Betty is a Director of Client and Brand Partnerships at BEN group, leading the strategy for brand integration and Influencer collaborations - building multi-layered partnership opportunities for clients, brands and the creator community. Prior to joining BEN, she worked at eBay heading up Brand Partnerships - developing products and solutions for eCommerce and brand marketing campaigns.
Seán Doyle / Experiential Marketing Lead, Pinterest
Seán Doyle is the global experiential marketing lead at Pinterest, the inspiration platform that draws over 400 million visitors every month. He and his team are responsible for owned and third-party events for Creators and Advertisers. Seán also serves as President of Pinwheels EMEA, Pinterest's LGBTQ+ employee community. Prior to joining Pinterest three years ago, Seán led marketing and creative services for experiential agencies in Europe, and worked with clients such as Slack, Instagram, PlayStation and Jaguar to connect with their audiences through live brand experiences.
Sophy Vanner Critoph / Head of Strategy, Amplify
Leading our UK strategy team in delivering innovative, integrated thinking - from insights, approach and measurement, to cultural guardianship, channel strategy and amplification. 10+ years as a creative strategist and communications planner. One of Campaign's Faces to Watch. Previously Portas, FRUKT and Momentum.
Pippo Khalwa / Creative Strategist, Amplify
Pippo's broad tapestry of experience comes from both within the advertising industry and beyond. He first flexed his creative wings as a rapper and producer, before moving on to reselling – then designing – streetwear, and finally public speaking. Pippo is about social mobility.
Yusuf Ntahilaja / Culture Executive,Amplify
In his role as Culture Exec, Yusuf pairs his robust problem-solving skills and insightful ideas with a deep understanding of myriad cultural worlds - from fashion and youth culture to music and football. With a background in Psychology & Philosophy and a recent master's in Visual Communication, Yusuf's approach is rooted in culture, creativity and consumer insight. He has been instrumental in helping brands like Nike, Spotify and ASOS connect with Gen Z audiences through culture.
Brand Experience Agency of the Decade