Now, next + beyond the crisis...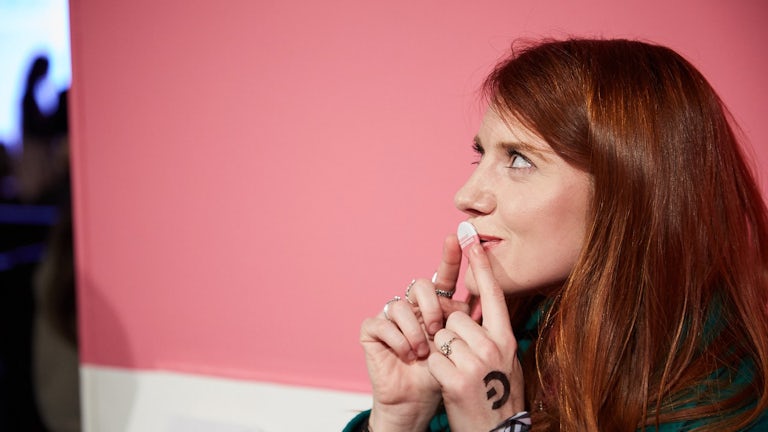 Our Head of Strategy, Sophy Vanner-Critoph, on thinking and innovating beyond the crisis...
To read the original article, head to Marketing Island for the article published 4th May 2020.
If there are three words that seem to have lost all meaning in our current times they are: 'unprecedented', 'furlough' and 'pivot'. Yet, we've adapted to each – and we've especially learnt what it means to pivot as a brand experience agency; it could be a huge change or a small scale-down but what it's really about is opening up our mindsets.
Experimenting is exciting, it means we try, learn, refine. One of the best things about digital innovation and proof of concepts is it gives brands a chance to tweak on the go and to get it right as we work. By looking at what the data gives us, who engaged with what, for how long, we can learn and refine our work from there.
Our Head of Strategy, Sophy Vanner-Critoph, outlines the three phases we're currently experiencing during the pandemic: now, next and the new normal. We explore what brand experience can offer in the coming months – and beyond...
Phase 1 – NOW: Denial and anxiety
People are restless, brands have been reactive and culture has become ever-more open source. It's been impressive to see brands have responding to the crisis nimbly, providing audiences with an escape for their four walls.
Good examples of this type of response have been Audible, which launched a new service that offers free audiobooks for children and teenagers who are staying at home and Junkee Media, which rebranded their travel title AWOL to 'Activities Without Leaving', providing those isolating at home with a range of indoor activities to help them get through this challenging time. Both brands are staying true to what they offer but with a twist.
Around us we can see people, entities and brands resourcing in all sorts of ways. Everyone is being generous with information and open source with good ideas. When choosing between alternatives, we should ask ourselves not only how to overcome the immediate threat, but also what kind of world we will inhabit once the storm passes. Because it will pass but we will inhabit a different world, a different culture.
Phase 2 – NEXT: Adaptation and Innovation
As we adapt, we move from resourcing to supporting, entertaining and innovating. We'll be more knowledgeable and ready to enforce doing things we love. It's at this moment that we should invest in legacy.
Investing in the future means protecting brand spaces. A great example of this is Ballantine's and Boiler Room, who continue their long-term partnership to support under threat music communities around the world. Ballantine's has committed a six-figure fund in the form of 20 x £5000 grants to be distributed to 20 community-driven collectives who will be participating in Boiler Room's new 'Streaming From Isolation' series.
We've been thinking about how we can adapt, especially when it comes to broadcasting. As our Head of Broadcast, Adam Heyhurst puts it: "What is the difference between chatting with your mates on Zoom and broadcasting content?". The answer is the look and feel we expect; to be taken out of our homes through the content and the imaginative alternatives it provides. Broadcast gives our audiences the "desire to contribute as a correspondent or as presenter". Amplify has been creating packs of professional but easy-to-use equipment to send out to creatives to experiment with. Gigs in living rooms, bedroom sessions, live conversations can all happen in a different way.
Lean into the insights of your audience, consider the platform best for the idea, be creatively brave – we want to lead from the front through adaption, not just adoption. It takes a brave brand to lead and to innovate and invest in legacy, protecting their name and voice for the future that is to come.
Phase 3 - THE NEW NORMAL - (the future but not as we know it) - a time of reflection and regeneration
Brands can play a part in shaping the future because the beauty is… it's still to come!
People will be thinking about their future, and they'll certainly be more considered and consuming consciously. Brands will be recovering too and we'll need to be inspiring our new and existing audiences to be part of an exciting future. Culturally, we'll see a mix of new and old behaviours. Yes, people might go back to their old ways, but with more compassion, apprehension and purpose and with a new outlook and appreciation for technology, connection and freedom.
The big question is will people want physical experiences again? Short answer: Definitely, people are longing to be together and to appreciate their pre-pandemic lives and loves. Humans have forever been drawn to like-minded events and group situation. Longer answer: We need to go one step at a time. Experiences that include options to congregate in smaller groups over a longer period of time or at allotted times are well worth considering in the short term.
Tips for connecting during a crisis:
Tip 1: Use the restrictions to rethink approaches…
As a society we are starting to become a little more aware of our usage and wastage in this time. So what if we take the idea of outdoor food foraging and apply that to your cupboards at home? What can we do to entertain the kids with all those mountains of cardboard loo roll tubes we've been stockpiling? What can we recycle and make? What experiences can we create for people IRL through this content?
Tip 2: Create virtual experiences people love as much as our physical ones...
With the right thinking everyone and anyone can innovate to varying scales, bringing us closer to creating meaningful connections and experiences online and using that work and structure for physical experience once things start to move forward again.
Tip 3: How to do avoid screen fatigue...
Coupling the physical and the virtual - obviously this is currently restriction dependent but as things ease up we're now looking at how to embellish digital experience by sending out physical props/items and elements to people that in turn have a digital interaction (through using AR/trigger etc) that can then enhance, inform and shape the physical and the online experience. Creating adventures and a sense of exploration in peoples homes and giving these experiences more depth and interaction
For more tips on how to reimagine brand experience, watch the full webinar below.
Brand Experience Agency of the Decade