Nike, Airbnb + other live experiences reimagined for socially distanced times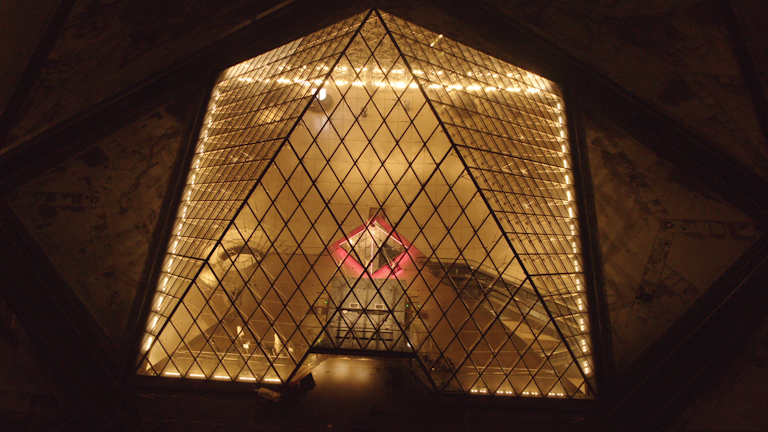 Campaign looks back on live experiences that could be adapted as lockdown restrictions ease...
Published on 27th May 2020.
With high-street shopping set to return next month and some restrictions eased for pubs and restaurants to follow in July, live experiences look set to make a return this summer, adhering to the new rules around social distancing.
And while festivals and larger-scale events remain at the back of the queue, smaller activations can capitalise on an experience-savvy audience who are eager for live events. Campaign asked some of the leading brand experience agencies to reimagine their past projects for life after lockdown.
Airbnb 'Night at… the Louvre'
Reimagined by Jonathan Emmins, Founder, Amplify
As the name "Amplify" hopefully suggests, our focus is always as much on the idea, campaign and "amplification" as the physical experience.
As mass gatherings are off the table, clients are, by necessity, being creatively brave and leaning more and more in to this approach.
Our Airbnb "Night at... the Louvre" campaign stands out as an extreme example of the power of "experienced by a few, shared with many". Despite there only being two winners, the campaign went global with over 2,700 PR and broadcast hits across 90 countries, becoming the most successful "Night at…" to date.
While it's hats off to the Amplify Live team for pulling it off, the major innovation was in our campaign approach. In a first, we actually ran the event twice, initially to capture all the still and moving content and then again for the winners. We balanced "inclusive" and "exclusive". The launch film and content allowed everyone to virtually experience the Louvre behind closed doors and won hearts and minds in the process. Through rigorous comms planning, we ensured the film went global through fully utilising owned channels, PR, digital out-of-home and through strategic partnerships with YouTube and Snapchat.
To read the original article, head to Campaign
Brand Experience Agency of the Decade