Joining the Dots with the Movidiam Podcast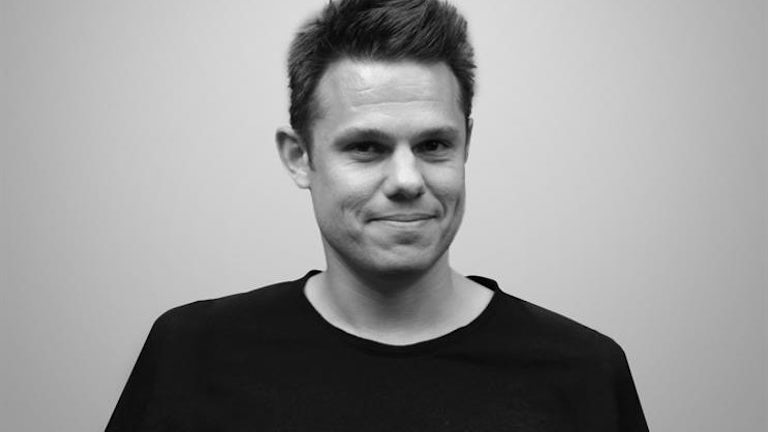 Brand experience,
community building + more...
Published on 6th August 2018.
Movidiam speak with our founder, Jonathan Emmins, to discuss the emergence and evolution of brand experience, the importance of community, and why it is vital to be as exciting for your client at year nine as it is on day one. The following is an excerpt from the interview, with the full podcast below.
Hello, and welcome to the Movidiam Podcast. Today I'm delighted to welcome Jonathan Emmins, who is the founder of Amplify, founded in 2008 and still going. Jonathan, welcome to the Movidiam Podcast.
Thank you for having us.
You've got a lot of key insights about youth culture, Jonathan. Tell us, how did you get into the business?
As with many people, it's not necessarily a direct path. I think the three things that I always have loved are youth culture, the street culture, and collaboration. I guess it's those three parts there.
I guess I was lucky enough to go, I was first-generation university, but kind of going into a time when it was more about diversity and breadth of experiences. I guess, as much as the academic side of stuff, it was getting to do lots of different things.
Academically, I specialised in politics, race and subcultures, and on the side was running club nights, or DJ'ing, or designing, or writing. I think, out of all those inspirations, a path always comes. I guess we all have those growing-up experiences. I worked at an early proto-brand experience agency, probably before it was called 'brand experience' or 'experiential'.
Before, it was just called 'experience' and 'interacting'.
Probably, or events, or something along those lines, but I guess on a good day you were sitting with Orange or PlayStation, using brand experience as a real driver of the marketing strategy. That's when I saw it at its best and, I guess, as you say, 2008 set up Amplify as a brand experience agency.
I think we saw the opportunity to use brand experience less as an activation but more as a comms platform to drive conversations, content, and I guess ultimately behaviour changes. I think what's exciting now is big ideas can come from anywhere. What we're looking to do when we're coming up with ideas, or thoughts, or concepts, is to make sure they're amplifiable at every touch point.
Life was more simple in the past, and now it's increasingly complex and challenging to navigate. So, the effervescent culture that comes out of that is something that you are monitoring and reviewing for clients like Airbnb, Jura, Burn, Hunter. What are they asking you for?
Firstly, I think the team here are living the life and the experiences, so I think first-hand experience is really important. I guess when we approach any project, campaign, brand, our mantra is all about joining the dots between people, brands, and cultures, and I think we're always trying to put a real face on a demographic. The big data and demographics are great, but actually we really want to put a face on that and get under the skin there, so I guess we look at those areas.
We think we've got two clients. We've got some pretty amazing brands that let us do some amazing things, but also the other client, I guess, is the audiences they're trying to engage in. We're trying to find that cultural space where they can come together. Airbnb it's travel, obviously, and Spotify it's music, but maybe for some of the alcohol brands it's less obvious. It has to be an area that's ownable and where the brand can really add value beyond what's already there.
Tell us, for those who are more into the content creation, the filmmakers that might be listening on this podcast, or the brands and agency CMOs, what is the brand experience? Why is that so important today?
It's so important, I think, because, I guess, in a world that's increasingly virtual, digital, and social, that actually does give a real opportunity to bring people together, to start and maintain conversations.
I think brand experience is often seen as quite an expensive area because, again, the kind of care and attention that needs to go into it. Where it works well is, rather than just your old-fashioned canapés, where it's a key part of telling that narrative, it's a way of creating those halos.
I guess one of the things we've seen is with audiences is that there's a real narrowing there. It used to be consumer stuff, or B2B, or whatever, and I think now it's just generally a lot of the times we're creating these experiences to tell a story and bringing a load of difference audiences into those.
Using a brand experience and empowering the participants of this – so it may be some team doing something at WestfieldInstagram for a brand – getting the public that are interacting to actually become media publishers about that experience is surely a key part of what you do. This might be a live stream or anstory. How do you encourage them to participate, to get that impact that the brand is looking for?
I think, actually, it starts way before the actual experience itself. I think generally, when we're even creating the campaign, we're actually thinking about how we can build that story. We will work and collaborate with people, so actually, the marketing almost starts from day one.
Often, the creatives or the influential people within that, communities that we're reaching out to, we'll bring them into it, make them part of it. Whether it's for Converse, so 'Made by You', or PlayStation Access, bringing in the key gamers, we want them to feel part and have a sense of ownership because that's a major difference from a decade ago. These audiences feel like they co-own the brands, so you need to make them feel an important part of that.
Again, there will be a build-up process. Obviously, there's only ever a finite amount of people that can enjoy that experience first-hand, physically. That might be a small thing, so it might be a dinner for 40 influencers for, like, Google Pixel, or it could be for 350,000 gamers for PlayStation at 'Paris Games Week'. It can really vary, so I guess what's really important with that is we've built a really strong narrative which can easily be shared.
I guess there are three key parts to that. The first is shaping the narrative around the brand and what the audience wants. So, the experience design weaves a narrative out of the environment to create a truly engaging story that could live as an experience, could live as a content, could live as a piece of PR, social, and making sure that within those there are moments that are unmissable, so actually what are the key points within that? Even if the audience is coming out of that with only four key outtakes, what are they? Then I guess the final thing: make sure it lives beyond the space.
Read the full transcript here and Find the podcast here
Brand Experience Agency of the Decade