It's finally come home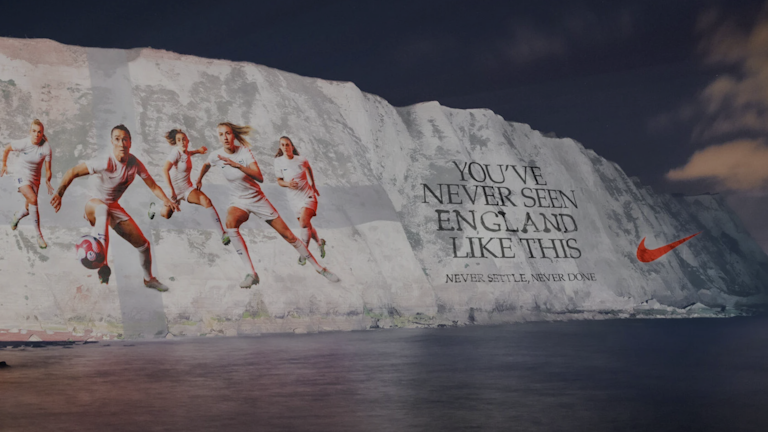 Celebrating the Lionesses and brands that scored
Published by: Creative Moment
Written by: Beth Anderton-Allen
Date: 10/08/2022
It's home.
Football has finally come home, in historic style, with a victory of Germany at Wembley being the clincher in a thrilling tournament that has propelled the names of Mead, Kelly, Toone and co into households across the country.
As someone who started playing in Lockdown 2020 - having been a netballer before as there were never opportunities to play football as a girl (an irritatingly familiar story for so many) - it was so inspiring to see so many inter-generational families celebrating, with grandmas cheering alongside their grandkids.
Sunday's game had all of the jeopardy but none of the toxicity often associated with tournament finals. And pleasingly, across sectors, brands got behind the national team—albeit with some mixed results….
Let's kick off with the Lioness Squad announcement.
There's a nice sticker book mechanism happening here, introducing the tournament's players through the fandom lens of a young girl. But beyond the sticker swapping scene and a rather lacklustre voiceover, the key moments are delivered by a line-up of male footballers, with the final moment going to Becks.
It's as if the men were required to legitimise interest. Where were the female pundits and players? Former Lioness turned commentator Alex Scott would have been a brilliant call, and manager Sarina Weigman could have been the one handing out that final sticker. Instead we have some familiar male faces, whose profiles don't need boosting any further, while the women are reduced to stickers.
And then there's that word again. Family.
When it comes to women's football, there's an obsession with sisterhood and family that doesn't exist in the marketing of the men's game and wouldn't be mentioned in the men's announcement—just imagine if brotherhood and family were being dropped in there? We don't need a wholesome sanitised approach, which actually underscores traditional gender roles. The beautiful game is the same irrespective of players - we watch, we shout, we scream, we experience that same rollercoaster of emotions across 90 minutes.
To read the full article please visit Creative Moment.
Beth Anderton-Allen is Associate Creative Director at Amplify.
Brand Experience Agency of the Decade