Is 'Sensible Hedonism' Taking Over Festivals?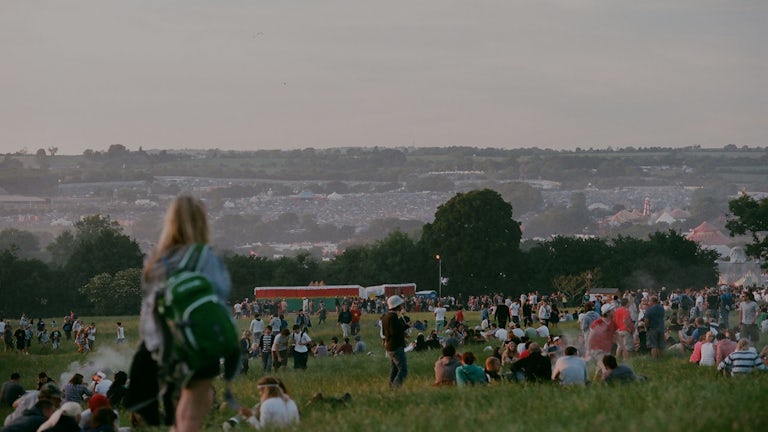 How have festivals changed? When two of the biggest Glastonbury performances come from the likes of Coldplay and Adele, what are established festivals offering by way of innovation? Or, could we argue with 'wellbeing' and community at the heart of many modern festivals, have we just gone full circle back to Woodstock? We look at how the rise of healthy lifestyles, and young people's apparent aversion to 'getting wasted', have shaped the festival scene and inform brand experience.
The evolution of the festival
The legendary festival of Woodstock were at the very heart of late 1960s counter-culture, a gathering of the original hippies. Hedonism and music were the first order of the day, and sticking two fingers up to 'the man' happened to be a happy side-effect. But where has the festival journey come to in 2016?
With more choice on the festival scene than ever before, you can take it easy at The Big Chill, get foodie at Big Feastival, stay big at Glastonbury or go wild in Europe at Sónar. Choice may have changed the festival scene's pure dedication to hedonism, but each individual festival has started being experience in itself.
As Amplify's Founder, Jonathan Emmins, noted in an 'Amplify Presents' article on festival activations: "Due to the acceptance of music festivals as part of British culture, they have evolved from a niche experience for hard-core music fans... Therefore, whilst certain consumers become numb or seek out more boutique festivals, a new generation is exposed. The right brands in the right place will always cut through".
The New Hippie
Steve Schapiro's book Bliss: Transformational Festivals & the Neo Hippie explores the modern hippie movement. The tagline: "The 60s are still here. You just have to find where". The book is filled with festival loving individuals, who purposefully eschew drink and drugs for yoga, meditation and dancing. Although these self-named 'bliss ninnies' might be another niche subculture, their philosophy is surprisingly mainstream and shared by many young people today.
We found that this sub-culture chimed with what we found in our Young Blood research. Young people, more than ever, are moving away from smoking, drinking and drugs towards the gym, healthy eating and yoga. As Vice reported, even the teenagers of Reading and Leeds festival are picking being sensible over burning tents (that ancient rite of passage).
Sensible Hedonism
This is where 'sensible hedonism' comes in. Earlier this year, BLOC founder GeorgeHull complained that he could no longer stand the "…precious and unimaginative bunch of wimpy pseudo-hedonists at a carefully designed 'safe space'". We dug a little deeper and suggested that actually, young people are partying on their own terms – with genres like grime potentially overtaking EDM.
James Benenson, of Found Festival told us to keep in mind that"...the first wave of rave was a reactionary response to a long abandoned, disenfranchised British youth population looking for an outlet. The new generation of ravers are empowered and in control, with more on offer in the festival landscape than ever before".
Taking control of their experiences is important for young people. This year Secret Garden Party became the first British festival to offer public drug testing. This amnesty on drugs meant that festival goers could raise their awareness of the types of drugs they might take, and what's in them – people found that anti-malaria tablets were being sold as ketamine and ammonium sulphate was masked as MDMA. Knowledge is power, and although it might look like 'pseudo-hedonism' to some, we wonder if 'sensible hedonism' might have come about sooner if the original hippies had internet access?
Conclusion
We've seen first hand how wellbeing and healthy attitudes can fit into the festival environment. From hosting an innocent yurt to combining yoga and DJing in Ibiza, there's a space in the party scene for something a little more chilled. However, for brands looking to engage with this new found 'sensible hedonism', they should think about how to bring a touch of the authentic festival spirit with them. There's something for everyone on the festival scene these days, so make sure you get it right – wherever you end up!
Brand Experience Agency of the Decade