Future-proofing your Brand Experience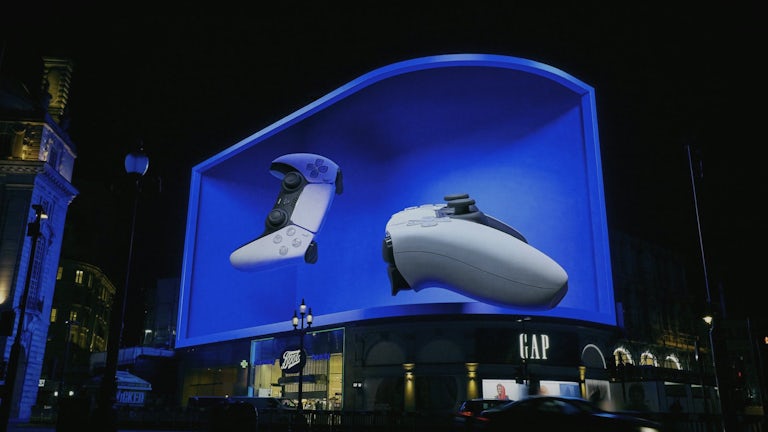 Future-proofing your Brand Experience
Published by: Amplify
Date: 29/12/2021
With limitations comes opportunity...
The past year has proved that brand experience must be an approach and a relationship, not just an activation or a tactical event. Brand experience's focus should be creating big ideas and campaigns that can be amplified across multiple touch points and marketing channels. Seizing the positive, we firmly believe the pandemic is expediting changes long overdue in the world of brand experience ­– pushing creativity, innovation and integration harder than ever before.
Amplify works with some of the most innovative and progressive brands all over the world including adidas, Adobe, Amazon, BrewDog, Converse, Facebook and Smirnoff. We are known for being thought leaders in our industry and were determined 2020 would be no exception. We helped clients, existing and new, navigate the challenges of the pandemic; always ensuring any marketing investment delivered long-term gain to evolve and future-proof their brands, not just create 'quick fixes'.
This session builds on previous webinars sharing the key principles we at Amplify have identified as most important for brands, as featured in Campaign's 'The Year Ahead for Experiences'. We match theory with concrete examples of work we believe pioneers and exemplifies this approach for brands including Dr. Martens, Google, YouTube and for one of the biggest global product launches of 2020 with PlayStation®5.
Exploring
Putting a real face on a demographic
Breaking the format
Editorialising the experience
Creating content engines
Thinking hyperlocal, at scale
Giving and getting back
Preparing for the return to IRL
Your questions answered by the panel
Featuring...
Jonathan Emmins / Founder
Jonathan founded Amplify in 2008 with the ambition to create a home for creative clients and people alike, setting the vision for the agency and the work. For over 20 years Jonathan has pioneered the untraditional with the robustness and measurement of the traditional. He passionately believes we have a collective responsibility to 'pass the baton on'. Consequently it's young creatives and audiences he looks to for inspiration, creativity, collaboration, cultural developments and generally to see what's next.
Jeavon Smith / Global ECD + Partner
Jeavon joined Amplify in 2017 with the remit to expand the scale and capabilities of Amplify's creative department. He has over 14 years' experience in the industry at the forefront of ideas-led thinking. He's overseen a shift in the talent, craft and scale of work from London and recently established Sydney + LA operations. Jeavon was previously VP, Creative Director at Jack Morton, opening their Seoul office to support the global Samsung Mobile relationship.
Zoe Lewis / Head of Client Services
Zoe started at Amplify back in 2014. Following a stint as Head of Live she is now Head of Client Services and part of Amplify's UK Mgmt Team. Zoe oversees all Amplify UK's client relationships as well as personally leading high profile brands including Adobe, Fremantle, Google and YouTube, at both a global and local level. She has a particular love for delivering large scale campaigns and experiences including Google's grand prix winning 'Curiosity Rooms'.
Kate Lancaster / Business Director
As Business Director Kate leads key Amplify accounts, taking responsibility for successful delivery of projects and managing senior client relations including overseeing the recent PlayStation®5 'Play Has No Limits' global launch. She has over 15 years marketing agency experience, specialising in experiential and integrated campaigns, having led global and UK campaigns for clients including Beefeater, Jack Daniels, Netflix and Sonos.
Simon Richardson / Senior Creative Strategist
Simon has 10+ years of experience across roles, categories and TTL leading strategic development for clients across B2C and B2B, including Chivas, Dr. Martens, Jack Daniel's, O2 and many more. His strategic work is always rooted in acute audience understanding and anchored by his expert awareness of cultural trends.
Brand Experience Agency of the Decade