Festival Activation Overload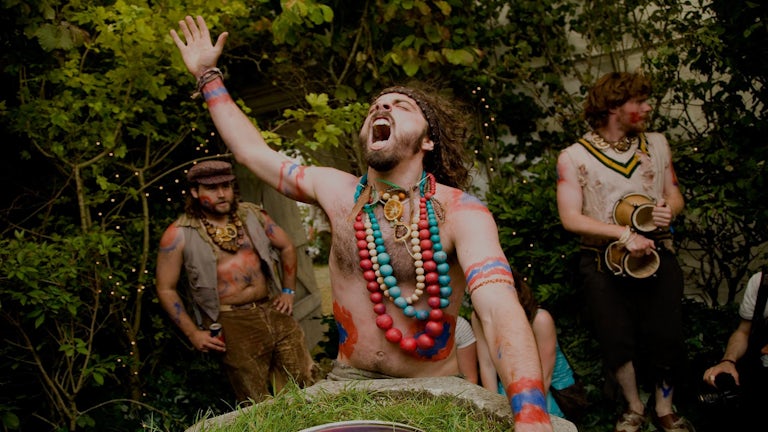 Music festivals have become the single most defining sign of a British Summer.
From the start of festival season in Brighton for the Great Escape, all the way through to September's Bestival, each weekend sees people head in their thousands to various farms, forests and parklands across the nation. Individual festivals will come and go, but collectively they will remain omnipresent. Mankind has been gathering outdoors together in large groups, dancing, singing, drinking and listening to music since the dawn of time. We are social beings. Music festivals have become a key area of activity for brands in recent years, enabling them to reach vast numbers of potential consumers through one activity. Armed with the knowledge that this environment is so important to brands, festival organisers have started to adopt differing approaches to what they are seeking from their brand partners – added value or added revenue?
Experience
We were recently negotiating a festival presence on behalf of one of our clients and were told by the festival owner's representative on his behalf: "What XXXX essentially wants is to get as much money, for as little space as possible." Needless to say we advised the client to decline to take the negotiations any further. On the other hand there are some amazing festivals that see the investment in adding to the experience as opposed to purely financial. Last year we created and managed Red Bull's 'Hellfire Club' – built into the trees and woodland at the boutique Scottish Festival 'Connect.' The activity generated huge sales in an environment designed and delivered to expose the brand's values and was engaged on a deep level by the c.20k target consumers. The activity added value for the organiser by creating an additional arena that was consistently busy and offered another dimension to their festival – what consumers recognised as a key part of the festival experience. The brand and festival complemented one another perfectly. Done well, this approach can offer a return on investment and act as part of an integrated strategy. However if implemented as a tick box for tackling the 'youth' market or because your competitors are successful at it then it will certainly fail to be an effective route. The danger with operating in such a competitive environment is leaving your consumers left scratching their heads, trying to work out why certain brands were invading their festivals. Sloggi's at fair-weather festival favourite V, anyone? Surely this was an activity better suited to mainstream clubs or close to point of purchase? Or how about the Superdrug bus at SW4? Not exactly the kind of "super drugs" many of these festival-goers were trying to locate.
Lifestyle Choice
Many music fans make a conscientious choice to go to festivals above going on holiday abroad. This gives you a feel of how important the experience is to them and how much they care about their bands. If a brand enhances their experience they are accepted and loved. If they get in the way they are filtered out or rejected. Brands should be looking to achieve both return on investment and the best way to reach their audience. Where can they really add value and show understanding and empathy to consumers? Festivals are just one of many routes to connect with consumers but looking at the brand and the business needs should easily decide whether it is the correct route to take. Concepts should work through the line and be capable of being amplified through every channel. If you are going to go to festivals, what value has it beyond the experience itself – in digital, across trade, in PR, on-pack, on TV and beyond? One industry that really needs to think about whether festivals are correct is the charities sector. Benefiting from donations collected at festivals is good and well, however, trying to engage with the next generation of supporters and activists is not right. Please stop with your tombola-style marketing and actually evaluate your activity. OxJam is a brilliant example of getting it right but contrast that with the empty Oxfam Humankind tent at V and you can see the awful waste – something not uncommon in this sector. One charity when analysed was spending £89 for every sign-off. You could almost buy them a ticket for that! Due to the acceptance of music festivals as part of British culture, they have evolved from a niche experience for hard-core music fans as festival-goers have become more and more mainstream. Therefore, whilst certain consumers become numb or seek out more boutique festivals, a new generation is exposed. The right brands in the right place will always cut through.
Dos and Don'ts:
In the first instance make sure you're there for the right reasons and that it is the best use of the spend
In the run-up and follow up from the experience make sure your presence is amplified appropriately through every channel
Does your experience shout your brand values, differentiate you and make you stand out?
Don't see the activity as one huge activity. See it as a home for lots of 1-2-1 interactions with your target consumers. How can you increase the quantity and quality of interactions?
Don't get carried away at the event. Always ask 'could this be working harder?'Check out the video below to have a look at Amplify's Southern Comfort festival activation.
Brand Experience Agency of the Decade