Fashion: The Voice of Stylish Youth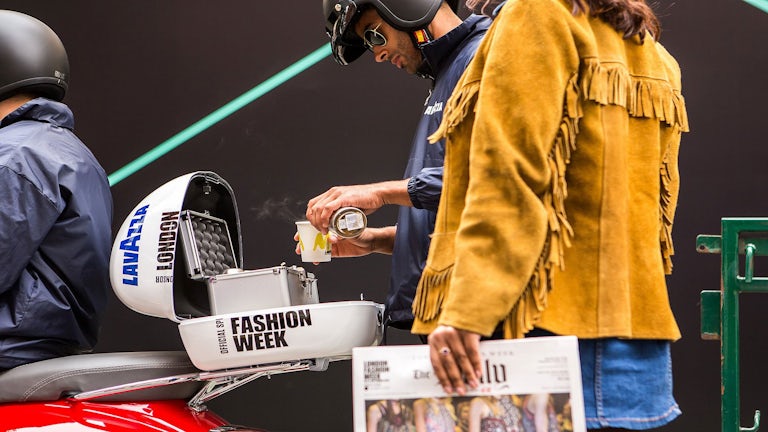 Coco Chanel once said: "Fashion is not something that exists in dresses only. Fashion is in the sky, in the street, fashion has to do with ideas, the way we live, what is happening."
One thing is for sure; fashion ignites a passion in people. A trend can divide or bring people together. It is both unifying, because everyone is entitled to an opinion on fashion, and at the same time individualistic, because it shapes the way we present ourselves and is often used to make a statement.
"For stylish youth fashion is more than just the clothes, it's a lifestyle."
Few demographics are more concerned with their image than youth. For them, fashion is a social currency. It can be provocative - seeking a reaction from friends and peers - and also life-affirming - for the super stylish a few positive outfit comments are downright motivational.
But fashion is about more than being socially accepted. People, especially the stylish youth, use fashion as a voice to express themselves to the wider world, and social hubs such as Facebook, facilitate this. Tastemakers can show off new purchases, spread awareness about favourite designers, share their style icons and even incorporate what music they're listening to.
The viral nature of Internet culture has spawned a new generation of DIY stylists and bloggers, who are able to express their likes and dislikes and generate a huge number of followers in doing so. One of the most popular, and youngest, fashion bloggers is 13-year-old American, Tavi Gevinson. Tavi has earned herself a reserved spot on international Fashion Week front rows, as well as appearing on the front of POP Magazine and working on collaborations with high-end designers. Her blog now has a worldwide following.
Beyond the fashion world, blogs are also very representative of public opinion and the general consensus of these super-consumers can be of huge worth to brands in making future decisions. Take, for example, our roundtable article, where designer Henry Holland analyses the blogger as a credible and popular fashion commentator.
Super Influencers?
Getting the right super influencers for your brand is the first step towards a successful blog-informed campaign.
Popular personal fashion blogs such as Susie Style Bubble, What Katie Wore are big news among 16-24 year olds and have the power to generate a sell-out high street item.
But there is also the opportunity to build a relationship with bloggers. If a brand shows they understand a blogger, and in turn, their audience, maximum exposure can be realised. The most productive relationship with a blogger is two-way, where the blogger also benefits by getting something exclusive, such as key pieces for that season or the first preview of a new collection.
Amplify have a huge resource of key bloggers that are making a big impression on the fashion world right now and can help begin a relationship with them and develop it so the blogger may become an advocate for the brand.
Social Media and the High Street
Topshop and New Look have social media sites that engage a large number of consumers.
New Look's highly interactive Facebook page has 100,000 plus fans and channels this online community to create hype, publicity and opinion. Competitions, polls and frequently updated fashion highlights keep content fresh, and involving - giving students something to keep coming back for.
Social Media Executive for New Look, Paula Anton explains: "New Look Facebook is a great way to communicate products, events and special offers to our youth consumers. It also allows us to get first reactions to products and create a buzz about upcoming New Look projects."
Through working with bloggers and focusing on a well-managed social media community we can develop a distinctive voice that youth, including students, can engage and interact with increasing visibility and loyalty.
Brand Experience Agency of the Decade