Cannes Lions 2022 activations: Pinterest, Google, Meta, Spotify and more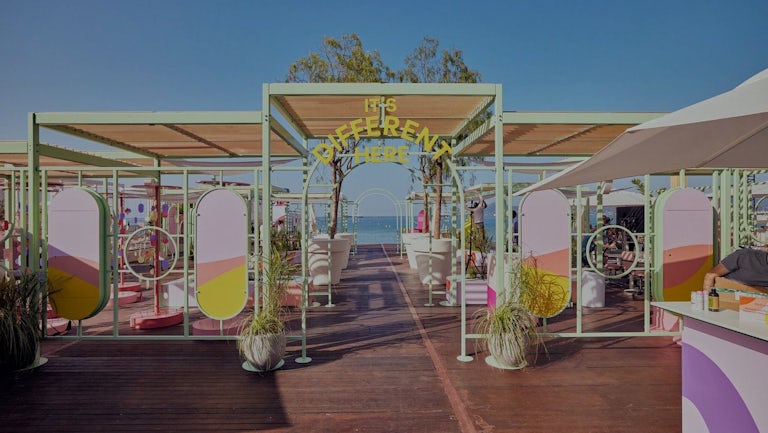 Amplify's founder and global chief executive rounds up events from the key players...
Published by: Campaign
Written by: Jonathan, Emmins
Date: 24/06/2022
As we stepped out from behind our screens and headed to the Croisette at Cannes, some of the world's most popular tech and social media brands were doing the same. Despite being founded on creativity, the festival now serves a dual purpose, creating opportunities for big business taking place. With the festival physically on hold since last being held in 2019, this year's festival gave us a chance to rekindle and rebuild existing relationships, as well start some new ones.
Notable mentions include Snap, Reddit, Twitter and Twitch. Snap partnered Vogue to deliver an AR exhibition called Vogue x Snapchat: Redefining the Body, curated by Edward Enninful, while Reddit welcomed festival-goers into an eye-catching custom-built clubhouse, located just outside the Palais.
Twitch greeted its guests at the Twitch Apartment, offering a boutique breakout space a stone's throw from Amazon's Port, while Twitter Beach gave its visitors a vast base for connection and conversation.
But now onto the round up of the key players:
The one continuing to show its commitment and colours: Google
Inspirational talks and workshops plus a sneak peek into the future of technology were provided at Google Beach, an 80% recycled structure. Ahead of her Glastonbury debut, Griff delivered a live performance at YouTube's intimate evening event, followed by Kylie on Wednesday. The week's proceedings rounded off with Google's much-loved annual celebration of Pride.
The URL popping up in IRL: Meta
Bringing together its brands into one space, Meta beach had various activities going on across the week. From sessions on the future of creators and connection and the making of a global brand through to 30-minute workshops at Reels School and spotlights on the future of AI design, Meta beach offered a content-rich experience.
A highlight was Meta chief executive Alex Schultz and the legendary David Droga (founder of Droga5) in conversation, going deep into "The Making of a Global Brand". You could also step inside the Reels SuperStudio, designed in collaboration with Argentinian-Spanish artist Felipe Pantone, to watch tutorials, before pairing the latest AR effects with dynamic movements to create your own reel.
The one with all the headliners: Spotify
Once again the streaming platform returned with Spotify Beach, with four days of talks and parties. Key themes included the future of media, creators and fandom but when the sun set on the Croisette, the queues formed for live performances from the likes of Kendrick Lamar, Post Malone and Dua Lipa. DJ Henrie, the co-host of the Spotify Original Who We Be podcast, continued to spin as Spotify's "House DJ" throughout the week.
The one doing things differently: Pinterest
A vibrant space and experience has been carved out by Pinterest at the Carlton Beach Club, where the brand hosted unexpected activations and creator workshops including screen printing, mindful drawing and aura photography. The focus was on each guest having a trend inspired experience.
In the Pinterest Predicts parlour you could get a micro tattoo, bejewelled updo or a galaxy-inspired manicure, while the gifting gallery was the perfect place to find a present for those back home. (Disclaimer: Amplify is proud to have worked on this one.)
The one with many faces and spaces: Amazon
The very first Amazon Port created a series of spaces to bring many of Amazon's brands together. Discussions on creativity, diversity and sustainability took place with guest speakers from Amazon Ads, AWS, Twitch and Wondery, alongside wellness classes and the usual happy hours. Making full use of the structure the festivities were topped on by a stellar performance from the mighty LCD Soundsystem, en route to their four-night residency at Brixton Academy.
The one getting brands closer to their creators: TikTok
As well as being official partner for Future Media Lions, TikTok opted for two spaces for its Cannes presence. TikTok's Creator Cabana offered visitors a crash course on everything you need to know about collaborating with the creator community.
Meanwhile TikTok's Sound On Soirée was a sunset celebration spotlighting the next generation talent including performances from Charm La'Donna and DJ Habibeats.
Jonathan Emmins is founder and global chief executive of Amplify
(Photography: Kelly Puleio)
Brand Experience Agency of the Decade