Business as Usual? Future-proofing B2B Experiences...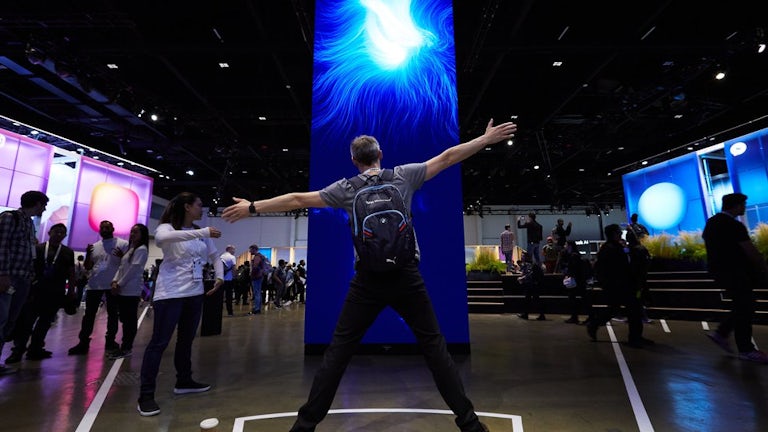 Business as usual? Future proofing B2B experiences...
Business as usual is no more...
This pandemic has ripped up long established ways of doing things. It has challenged every marketer to find new approaches that allow them to continue to drive success for their brands and businesses.
In the world of B2B, when times are tough revenue driving understandably becomes the focus. The question is, in this event-free age of social distancing, how best can we tackle this challenge and continue to engage and convert new or existing customers and generate sales?
Without IRL events, from trade shows to expos, B2B marketers need to find solutions that can generate meaningful leads at scale. But this isn't just an obstacle. It's an opportunity to establish new rules of engagement that are effective now but also lay the groundwork for an uncertain future.
In this webinar we will explore the different challenges facing B2B marketers, unpacking ways in which they can reach and engage audiences through tiered broadcast and digital solutions fit for both now and whatever comes next.
Exploring
Off the shelf, virtual marketing solutions - what's out there and how do they stack up?
How to challenge formats and engage your audience in new ways
Striking the balance between physical and digital
Practical tools to capture content and connect with your audience
How to capture the attention of the C-Suite with these new formats
Your questions answered by the panel
Featuring...
Alex Smith - EVP Operations
Over 7 years experience in the industry managing project delivery teams at Jack Morton and HEART Productions. Alex has directed the strategic communications and experiential delivery for a series of big-name clients, including Disney, Formula E, AIG, BP, Hyundai and Netflix. Alex joined Amplify as Head of Live, managing the agency's delivery team in 2019 and is now the EVP Operations, leading the LA office operations.
Adam Heyhurst - Head of Broadcast Joined having spent 10 years at the BBC. Multi-camera director across music, entertainment + news. Complex BBC OB expertise. Developed award-winning YouTube channels, designed the world-famous Live Lounge, including its revolutionary production workflow, reaching 250m+.
Jamie Davies - Head of Innovation
Led innovation and tech teams for 15+ years at Dalziel + Pow, R/GA and Blippar. Built both B2C and B2B products / apps. Expert in XR and storytelling through digital innovation. Expertise in animation/film/3D content.
Simon Richardson - Creative Strategist
Creative strategist with 8+ years of experience across roles, categories and TTL. Simon has led strategic development for clients across B2C and B2B, including O2, Chivas, Dr. Martens and many more. His strategic work is always rooted in acute audience understanding and anchored by his expert awareness of cultural trends.
Further reading"Using tiered broadcast and digital tools to elevate B2B marketing events" by Simon Richardson on BRANDS Journal
Brand Experience Agency of the Decade