Brands, Does Spoken Word Still Sell?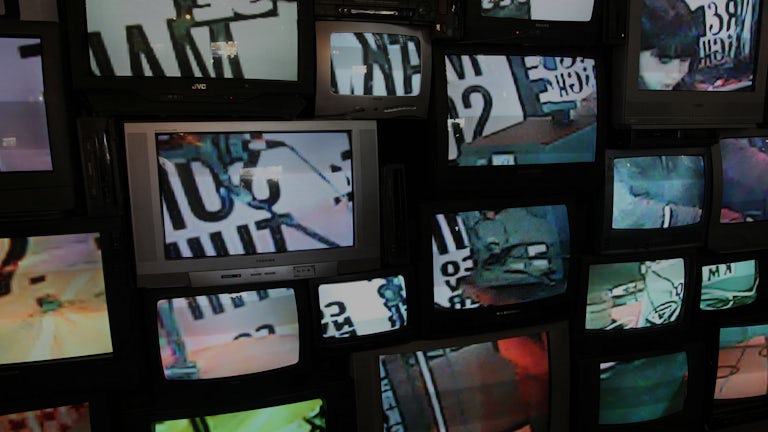 When brands choose to go with spoken word poetry in their advertising are they appealing to the audiences' emotion, or is it just a cynical ploy to sell?
We come into more contact with poetry than we realise. Whether it's Poetry on the Underground spouting Robert Burns, or Shakespeare being appropriated for Levi 501's we're accustomed to advertising using rhyme and syntax to capture the ear of an audience.
But does this sully an art form, or give it room to reach a new audience? There's an argument for both. Of all the artistic endeavours, poetry isn't the most lucrative (as Roger McGough commented to the Guardian). And any medium that attracts, celebrates and bolsters an art form is surely a good thing. What seems a shame is an unwillingness to reach out to the young vanguard of poetics. George the Poet or Kate Tempest could add a new layer of engagement from a younger generation. Which is why Guinness' new advert with Lady Leshurr is a welcome change.
Often, though, it falls to using the greats for not-so-great ends. This over exposure to poetry in adverts can become trite, and use the poets rather than enhance them or place them into a new context. And it can also place spoken-word heroes into strange realms (John Cooper Clarke, do you really like McCains that much?).
As Amplify's resident poet, James Massiah put it, "I have certainly noticed a lot more of the form of poetry being used in the kind of marketing campaigns on TV. But [poetry] has been there for centuries, it is there in the public domain for people to use and reference as they please. I quite enjoy it when it's used in a campaign because to me it is a form, apart from film scripts or song lyrics, where I see it has everyday reach and where it has the most direct functional effect".
In fact, we could see the benefit of poetical interpretations of a message ourselves, when James wrote a piece for our documentary Young Blood . The visceral nature of word, rhythm and movement captures the essence of our research perfectly. But back to brands – how can they get it right?
Lady Leshurr for Guinness
The most recent addition to the poetry-in-adverts trend comes from Birmingham grime star Lady Leshurr. Her flow, poise and humour have marked her out as one to watch, with her track
going viral at the end of last year. For Guinness, she's feeding into their social mission campaign and paying tribute to legendary producer John Hammond in Guinness'
ad series. Hammond "opened ears to jazz, and eyes to prejudice", and this series seeks to bring musicians together. Talking on how she sees poetry and rap both as forms of entertainment, this ad moves away from purely using poetry as a hook and makes it the heartbeat of the piece.
Nick Toczek for Prudential
Widely held up as an example of brands, poets and messages colliding in the most brilliant of ways,
Nick Toczek's work for Prudential
restores faith in the alliance of art and advertising. Commissioned (i.e. paid) to write a poem, Toczek's work is serious and thought through. In essence, it has all the hallmarks of a 'proper poem'. It doesn't just churn out rhyme for the sake of an advertising ear-worm, instead it's subtle and layered:
Our kids, who've grown and flown the nest, Now only phone us to request More cash on loan, their tone depressed...
Keats For Waitrose
Roger McGough attracted flak when he recited Keats' To Autumn for a Waitrose advert. McGough is best known for his mixture of word-play and wit. Keats, in comparison, is a rather melancholic sort. One a Beatles contributor (although uncredited), Merseyside resident, the other a Romantic stalwart from Hampsted… The message being that Waitrose is the great unifer? Add The Strangler's Golden Brown playing the background and Super-8 style shooting, and you get an odd amalgamation of nostalgia. Saying that, how often do you listen to a someone reading Keats out loud these days?
John Cooper Clarke For McCains
This one is a tricky – for those fans of John Cooper Clarke's abrasive rhymes and generous littering of swear words, seeing him endorsing the crispy crunch of an oven cooked chip is a little disconcerting. Mutterings of 'sell out' or just pure confusion of why he would 'stoop so low' litter social media commentary. But just remember, in the 80s JCC was in a Sugarpuffs advert. Maybe people would much rather hear his ringing endorsement for potato goods in Chickentown ("The bloody chips are bloody cold…") than the attempts of three copywriters hired by an agency – they're never going to be able to match the zingers of JCC's finest.
Brand Experience Agency of the Decade