Amplify Steps Up Global Culture, Reputation and Growth Team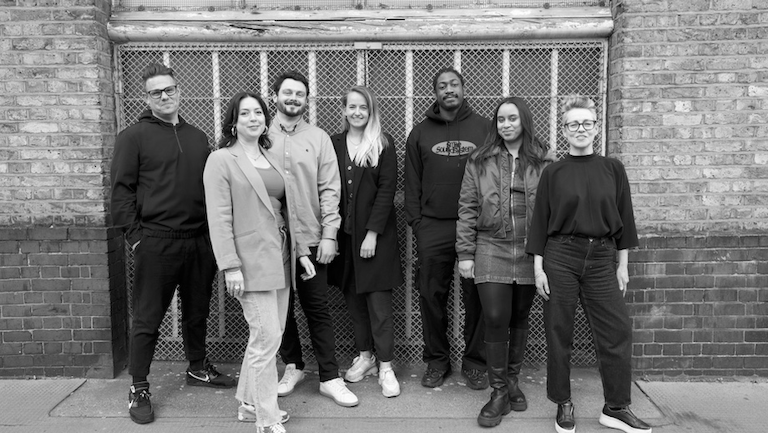 Global initiative, worldbuilding | the evolution of brand building, will launch at SXSW next week.
Published by: Little Black Book
Date: 09/03/2023
Amplify, the global creative agency specialising in experience and culture has significantly expanded its global culture, reputation and growth team. The appointments come as Amplify prepares for the launch of its global brand initiative worldbuilding, launching at SXSW in Austin, Texas, later this month, and follows a year of significant client and business growth including recent work with Activision, Canva, Lego, Nike and Polestar.
Jules Griffith has been appointed to the new role of global brand + initiatives lead, to drive forward Amplify's global initiatives and elevate its brand across London, Paris, Los Angeles and Sydney. She joins from Lively Worldwide, where she was global marketing director. Before this, she held the role of marketing director at The Clearing.
Ellenor Stewart has joined the agency as global marketing lead from Design Studio, where she was group marketing manager. Her previous roles include marketing and culture manager at Viker, and new business manager at Mother. In her new position, Ellenor is responsible for scaling Amplify's marketing initiatives across London and Sydney with a focus on client development across the regions.
At the same time, Amplify has also announced a number of internal moves.
Fayola Douglas becomes global PR lead, having joined the agency as brand and social editor last summer from Campaign magazine. The move sees her take on responsibility for PR across all Amplify's offices along with partner agencies Seed, a student and Gen Z specialist agency, and B2B + B2E brand experience specialist Wonder.
Seun Areoye, previously a creative copywriter, becomes trends editor, tasked with shaping Amplify's perspective on the world and building out its reputation on the global stage.
Lucy Trott becomes Marketing Assistant following an internship at Seed. She will support Amplify with the launch of its new website and marketing initiatives, including the rollout of new websites for Wonder and Seed.
The team is led by global head of brand and marketing, Rebecca Hobbs, formally group business development director at VCCP.
Completing the team are Max Gethin who becomes Brand and Marketing Lead at Wonder following a promotion, and new addition Hollie Powner, Brand + Marketing Manager, Seed, both will be leading marketing programmes while continuing to grow agency capabilities.
Amplify's latest global initiative, worldbuilding | the evolution of brand building, will launch at SXSW next week. The global creative agency will join LEGO and Pinterest at SXSW in Austin, Texas on March 13 for a session exploring how brands can harness worldbuilding strategies to create fandoms with immersive storytelling that puts audiences at the epicentre.
Amplify are using their worldbuilding approach to help brands build lasting and meaningful cultural connections with their audiences - physical or virtual, live and on-demand, or most excitingly, a hybrid mix of all of those allowing audiences to travel freely as they choose.
Jonathan Emmins, founder and CEO at Amplify said: "As a culturally-focused agency we've endeavoured to lead by example from day one, through our talent, our culture, thought leadership, the work we do, and just as importantly, the work we choose not to do. These factors have been key to attracting the best talent and briefs. The last 12 months saw our team increasing by 28% across our four global hubs and commercial growth internationally in excess of 60%.
"The expansion of our global culture, reputation and growth team is in line with Amplify's continued global growth, most recently with hubs launching in LA and Paris and specialist agencies such as Seed and Wonder joining the fold. We're excited to be kicking off a busy year of activities with the launch of our new worldbuilding initiative and film series at SXSW 23. We'll be sharing Amplify's point of view on the challenges and opportunities for brand building, today and tomorrow, and outlining the direction where our work is heading."
To read the full article visit Little Black Book.
Brand Experience Agency of the Decade