Amplify helps launch Sky Glass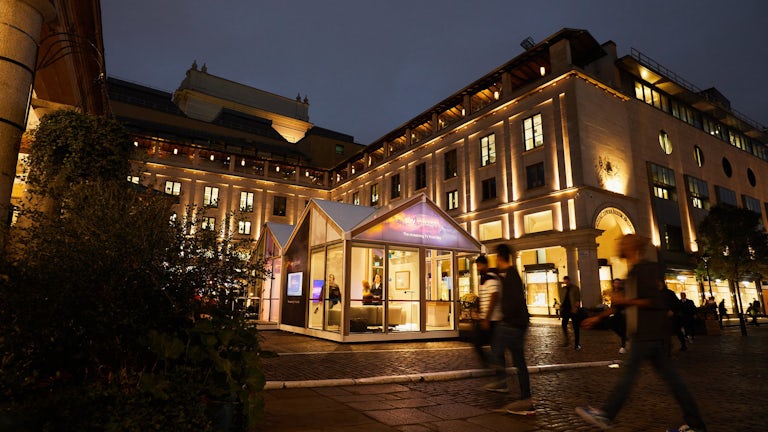 Published by: Amplify
Written by: Fayola Douglas
Date: 12/10/2022
For the last 13 months, Amplify have been working behind the scenes ahead of Sky's big reveal of their first TV to market. The immersive brand experience tour that showcases Sky's defining new product innovation, Sky Glass: a transformational and fully integrated smart TV that is both beautifully designed and certified carbon neutral.This week saw the big launch as we kick off a nationwide rollout. We're live in Covent Garden this week and will be visiting cities across the UK with Birmingham, Manchester and Belfast up next.
Sunny Bhurji, Marketing Director at Sky:"Our ambition for this project was huge. We knew people would want to see Sky Glass for themselves and so the importance of experiential, to complement our existing retail estate, was essential. After a pan-European pitch process, Amplify were appointed and we couldn't be happier with what they've delivered for us. The Sky 'Glass houses' are beautifully designed to reflect and showcase the product. We can't wait to get them out across the UK."
Jeavon Smith, ECD at Amplify:"This project was a fantastic opportunity to really push our architectural, design and sustainability capabilities: realising the ambition of designing and delivering highly deployable pieces of architecture with unprecedented levels of detail to create 'houses' that can be assembled in four days and taken down in two; and creating a structural system that is capable of reaching up to 100 destinations over a long period of time in a sustainable way."
Thanks to Sky, the Amplify team, our collaborators and all involved in making it a reality...
Thanks to Fayola Douglas and Campaign Magazine UK. Full article HERE: https://lnkd.in/eCqNnFH6
Brand Experience Agency of the Decade