Alcohol: Brand Platform Innovators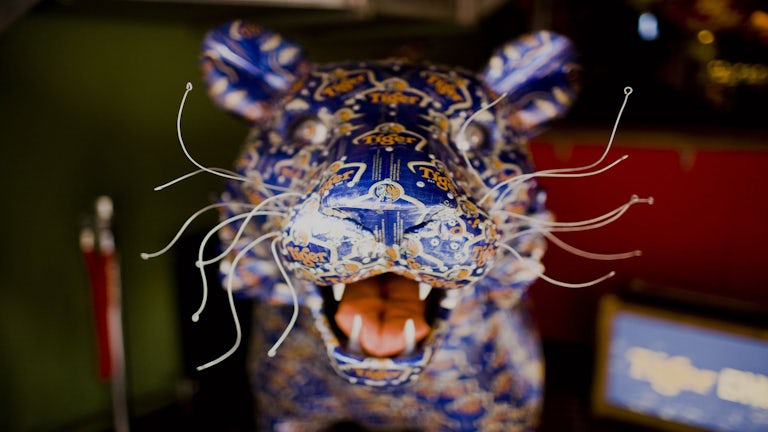 Man is a social animal. Man has been congregating and drinking alcohol since the dawn of time. It's what we do - and it's what we do well. Consequently alcohol brands have traditionally been one of the key sectors leading innovation with TTL brand platforms - and that's not surprising for a sector that is so social and is activated so competitively in trade.
Back In The Day: Smirnoff Experience
The global phenomenon that was Smirnoff Experience grew from humble roots. It was based on a Glasgow trade initiative where Smirnoff was being phased out for cheaper 'cooking vodkas'. Smirnoff weren't prepared to compromise on price, so had to look to add value in other ways.
The solution was that in return for exclusivity they would provide mid-week club nights featuring A-list DJs - Smirnoff easily attracted legendary DJs such as Judge Jules, Tall Paul and Roy The Roach, since their busiest periods were weekends, and even saved money on bulk bookings.
Smirnoff were onto something. People started talking about it. Promoters promoted the brand in the same way as their club nights. Other bars and club owners wanted it. More DJs came on board. Journalists wanted to write about it. Festival organisers wanted a slice of the action. Mix CDs were compiled for on-pack promotions. A TV programme was made. Smirnoff had become the clubber's choice of spirit.
Fast-Forward: A Joined-Up World
With traditional media becoming less effective and advertising regulations restricting channels available, it has become increasingly essential for alcohol brands to create their own platform from which to broadcast.
The fragmentation and myriad nature of advertising means it's harder to engage younger audiences. Traditionally advertising agencies came up with the big idea, then it was up to the BTL agencies to make it work in their discipline.
Sometimes ideas that worked in slick thirty-second slots struggled to translate to a bigger scale. Those same concepts prove infinitely more effective TTL. With increasing efficiency and measurement of less traditional media, TTL campaigns are becoming less reliant on advertising - in some cases rejecting it all together.
Carving Your Niche
Alcohol brands have always faced the challenge of differentiating themselves in a fickle market place. Consumers often find it hard to distinguish between brands by taste - it's often the brands with the biggest marketing budget wins. This pushes the pressure from functional to emotional. A little heritage and provenance, with a heavy dollop of marketing spiel, often has to go a long way.
There's an intrinsic connection between alcohol and entertainment. Consumers understand and know the role of brands in their entertainment space - providing it adds value. Targeting direct audiences through unique promotions means really interesting and novel entertainment territories are being explored; Beck's Fusions of music and art, Hendrick's focus on their Curiosities, and Smirnoff moving towards user-generated events with Be There.
A Dark World
The cloud of 'what happens when the market goes dark?' is looming. More and more marketing channels risk being cut off through legislation. This, in conjunction with traditional media becoming less effective, means the need for alcohol brands to create their own platforms is every more important.
The most forward-thinking brands are now behaving like a publisher, with regular, content-rich dialogue with key advocates. Diageo is a shining example of a company who has built their CRM databases so they can have a direct relationship with their key advocates, even if other promotional routes are cut off.
On The Ground
Harsh trading conditions mean that at best on-trade sales are being pushed into the off-trade. The on-trade sales demand more support and attention, as more pubs are closed down and venues face enforced pricing restrictions. The off-trade sales, dominated by the big retailers, demand competitive price reductions.
A successful brand activation platform means that alcohol brands can offer the on-trade activities and support to drive traffic into venues. Both Grolsch's Green Light District initiative and Guinness' St. Patrick's Day activity were seen as welcome boosts by the trade.
On-pack offers can be driven from the off-trade brand platform, with once-in-a-lifetime opportunities, prizes, tickets and merchandise to boost sales. One example of this success is Carling, who regularly offer free tickets to gigs held at the major UK venues they sponsor.
There's Some Good News
Let's not forget the good news. Alcohol is also a relatively low cost purchase. Whilst lack of pennies in our wallets may curtail how much we go out, research dictates we drink more in a recession, albeit at home. We like a drink. And, in the long term, as we earn more, there's an increasing trend to spend this money on entertainment. Whether the world turns good or bad, a brand platform can help you make the most of the situation.
Brand Platform Checklist
Does your platform really shout your brand values, and does your target audience connect to it?Does it stand out from other brand activity out there?Can it be activated across all channels - and is there buy-in from each of the stakeholders?Are you building your base of advocates? You may need these when the world goes dark!
Brand Experience Agency of the Decade